What is Drone Photography?
It is one of the most exciting photography niches in the digital world. Drones that contain high-quality cameras enable you to shoot unique images from the sky. Nowadays, digital cameras in a flying drone get affordable. Besides capturing amazing photos, these little beasts are lots of fun.
But doing professional photography with a drone is not easy. You must know very well how to navigate the drone and the flying zone regulations. Then there are many tricks and skills you have to learn before doing amazing drone photography.
As the prices have been dropped, photo geeks are making it easier to get a camera in the sky. But there are so many things a drone photographer should consider especially for beginners. So, follow these amazing tricks on your journey to drone photography.
Choose the Best Drone
If you search ''drone'' in google, you will be out of your mind by seeing the numbers. But what things you should consider when buying one for yourself? There two kinds of best drones you can consider. You can choose a built-in or on-board camera drone from the huge collection. But the drones with a built-in camera are big and low resolution. These types of drones cannot capture the accurate quality of the photo. The smaller drones that allow you to add your camera could be easier to manage.
The first important thing you should consider is buying a drone which you can fly smoothly. But you will be happy to hear that there are high-quality, sturdier, lighter, and cheaper drones are available. There are more advanced drones with the feature to add your DSLR camera.
Check out the features of the drones you are choosing from, then buy one that best satisfies you.
Learn the User Manual Carefully
Read the instruction manual that comes with the package of the drone. Reading the documents is exciting like soaring your camera over the ocean. But if you want to give yourself the best chance of nailing drone photography practice flying by following the instructions from the user manual. You will find everything you need from the instruction manual. You will find the answers to a bunch of questions you might not have known before. Learn what your drone can do and cannot. This is the first thing you should study very well.
Practice with the Features of the Drone
There are various features in Drones that help you to optimize your flying time. Learning these features will ensure you capture efficiently with the drone. The typical features vary from each brand and type of drone. Here are some features you should learn first.
Smartphone Feed
It helps you to see exactly what your drone is capturing. This tool is great for beginner drone photographers. It increases the chance of your great shots.
Smart Mode
You can call the Smart mode as a beginner mode. This is the place that helps newbies get the most out of their shots. Suppose, if you are a beginner and doing drone photography on a windy day. There are chances that you won't have the chops to fly your device. But the Smart mode has some stabilization feature for flying itself automatically.
Tracking
Some advanced drones have this great feature. In those drones, you will find an option called "follow-me". This includes visual recognition with your smartphone's GPS. It will help you capture the best shots.
Geofence
Geofence will help your drone restrict how far and how high you can fly. This feature locks your drone in an invisible jail. When you try to escape from that jail, you will see the danger signal. Find out which drone has the most potential and best features to maximize your drone photography.
Learn the Drone Regulations in Your Zone
So many people are now using drones for photography. There are also a lot of rules and regulations that have been developed with the development of drones. These rules and regulations define the legality of where, how, and who can fly a drone.
For example, UAVs weighing between 0.55 and 55 lbs in the USA. This means you will require a Federal Aviation Administration (FAA) registration for flying a drone. If they accept your application, they will give you a specific range for piloting. You cannot escape the flying zone then.
But don't worry! Most laws and regulations are quite obvious and easy to understand. Sometimes they get a lot messy though. So, you should take your time and check the legality of drones very well.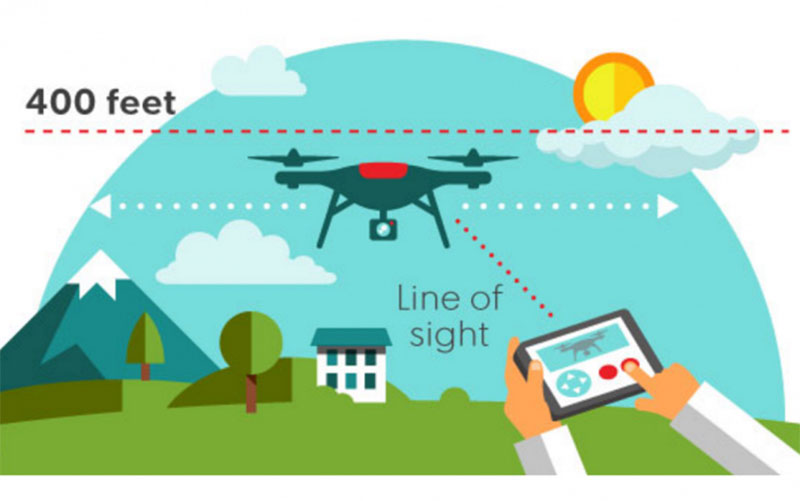 Make a Pre-flight Checklist
When you will learn the rules and regulations for flying your drone, you should be ready for your drone photography. Now the time you do a pre-flight check. A pre-flight checklist will ensure you everything you need before you fly. But remember that everyone around you will be safe including your drone.
Before you start piloting, check the following things off the list:
Fly Zone
Check the fly zone carefully. Is the area private or public domain? If the zone is private property, they take permission from the owner.
Weather
Check if the flying conditions are good or not. Listen to the radio or read the weather news. Contact the local meteorological office for the wind blowing information.
Surroundings
Will the area will be crowded? Check when people usually don't gather in that particular area. Check the safety of the people before starting your drone photography.
Battery
Charge your drone and camera batteries fully. Check how long they can fly your drone in the sky.
Settings
You are going to do drone photography. So, the most important thing is setting up your camera perfectly. Otherwise, you will not be able to capture the desired photos. Set up the resolution you want to capture. Check also brightness, sharpness, and the shutter speed of your camera. What frame rate and ISO are best for what you want to achieve? Check all of the important settings before piloting.
Propellers
Check if your drone's propellers are in a good condition or not. Will they need replacing? Then replace them with a more advanced one.
Controls
Are you using a smartphone or tablet to control your drone? Check the apps and optimize them properly then. Sometimes, apps get to hang on the smartphone. So, be careful about that problem. Check if the controls are working or not.
Test drive your drone
After spending a lot of time and money on a new drone and hooking your camera up to it then losing control and watching it destroy. Can you imagine it? So, test drives your drone before you upset yourself. As all the drones are different from each other they also fly differently. Taking your new toy out to a big open area, like a field or park will allow you to get the hang of the controls. It will minimize the risk of destroying your drone.
Drone flying is all about practice, and drone photography is like all other photography techniques. Practice as much as you can to learn how to fly your drone to get the best result.
Essential Drone Photography Tips
You can take your camera up in the sky with your drone and capture the amazing scenery. It is an art to panning across nice scenery, which can only be learned with practicing and testing.
We have outlined some essential tips for you to learn how to take stunning shots with from drone.
Remember Photography Rules
It is possible to forget the photography rules when flying a drone. Don't forget the fundamentals of photography at the time of flying. If you are a beginner and do not know such as the rule of thirds, leading lines, and the golden ratio, then start learning the basics first.
Maintain Symmetry and Patterns
Keep track of the interesting scenes of colors, shapes, and patterns. To get some of the most iconic aerial photos, these elements are the best subject.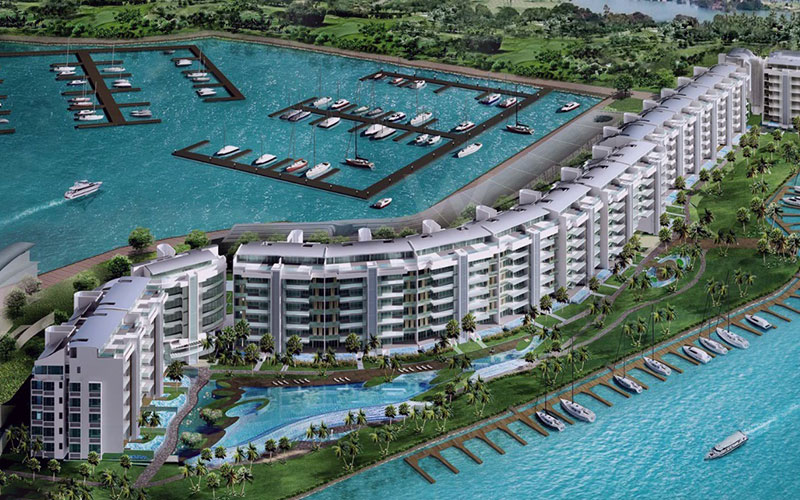 Go Easy
Go easy on your drone photography at the ground level. Make simple compositions that will result in incredible shots. Go slow and stable because some drones still use long-exposure. Thus, you can be able to shoot amazing shots from the sky.
Celebrate Light
Proper lighting can be a huge advantage for drone photographers. You can achieve long shadows and striking patterns by shooting in the golden hours of the day.
Post-processing Drone Photos
There will be a need for many corrections of your photos. So, post-processing is the only way to make the corrections after you packed up your drone and camera. We helps and provides photography post-processing services.
Editing drone photos need experts' hand to make them perfect. You will need the service to fix mostly lighting and angles. If you want to do it yourself, try various software like Photoshop or Lightroom. These two cutting edge software will give you amazing results. You can also outsource your drone photography from us. Experts at Clipping Panda will give you top-notch quality services for editing your photos.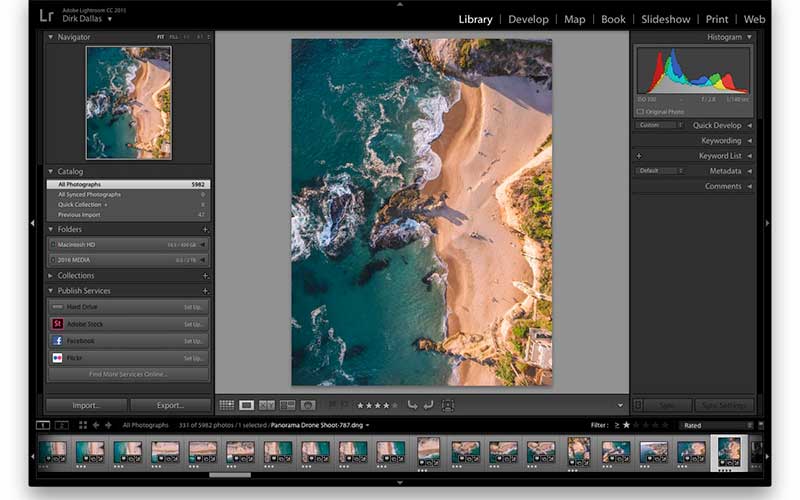 Conclusion
Never lose your drone in the dark while piloting. In that case, you need to choose the golden hour of the day. If the weather is dark then you can use LED lights to light-up the drone. Thus, you can always keep track of your drone. Just remember, you won't master drone photography overnight. You should practice regularly to get this tricky job done easily. With practice, planning, and time, you can do amazing drone photography.
How much does a good drone cost?
Quadcopter drones with powerful processors, and available accessories, can cost from $1000 – $5000 and more.
Can I fly my drone higher than 400 feet?
Section 107.51 says drones can fly above 400 feet if they are flying within the vicinity of a structure.
How much should I charge for drone photography?
Drone photography charges depend on the skills of a photographer. It also depends on the difficulty level of the shoot and the type of shoot. The price can range anywhere from as low as $150 to as high as $400 for still shots.