The presence of family members is the most important person in our life. Everyone wants to have great portraits of their family together. Besides, there are many occasions where you must take family photos. The occasions can be the wedding event, portraiture, or standard group shots of the family. But good family photography depends on many things. And it will be tough for a beginner, especially if he/she doesn't know the proper rules. In this photography guide, we will tell you how to take better photos of a family. Let's start by learning what family photography is.
What is Family Photography?
Family photography is all about capturing the members together. From a small group to parents and their children, all can be the subjects of a family photo. It includes also photographing a new-born child.
As a photographer, your responsibility is to show the bond and the uniqueness of each family. Then freeze it in time with your best camera equipment and proper photo shooting sense. But taking family photos require a combination of skills. This guide includes essential tips and suggestions to create good family photos. In family photography, natural photos are the best. It is not important to take candid for all the shots. However, the photographer has control over this. And the smile, expression, etc. of a family supply the mood, tone and the action.
Camera Equipment for Family Photography
The best camera for Family Photography needs to have a wide range of camera settings. This also includes camera ISO and shutter speed. In this case, the most important camera gear is the lens. Make sure your lenses have a variety of apertures before starting. In the family events, you may have to gentle with the artificial lights. So, the lens with a wider aperture will help you in low light. Normally, the DSLR and Mirrorless both are capable of shooting in different conditions.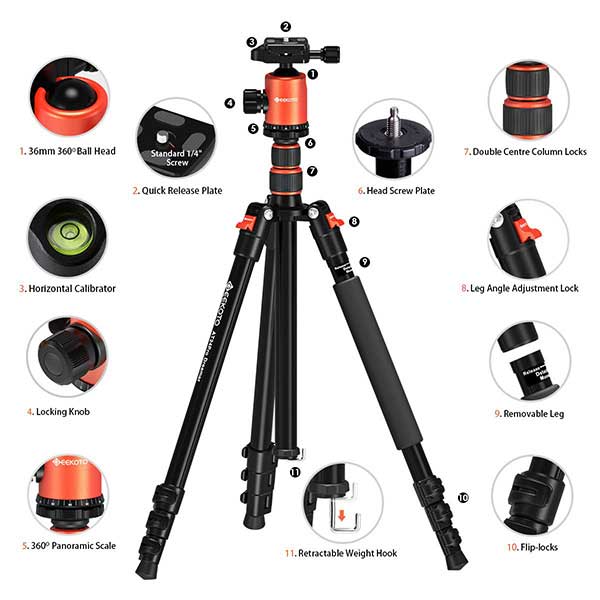 The Right Camera Settings for Family Photography
Make sure that your camera settings are up to speed. As you are using the manual mode, always keep the ISO lower. Thus, you can get a higher quality in the photos. Use higher ISO only for low light conditions; otherwise, it will include noise in the photo. Also, shoot the photos in the raw mood. Thus, you can bring more perfection later with the help of post-production services.
Guidelines for Shooting Better Family Photos
From choosing the exact equipment to posing the family members, we cover everything. Doing a family portrait should be fun if you approach with proper planning. Here are the best guidelines for you to take better shots of a family.
Use a Tripod
Always try to use a tripod for better photography. Though using a tripod is troublesome work as you have to carry it. But with a tripod, you can stylishly do the job. Especially the kids in a family are not stable. When photographing kids, tripods will allow you to have more stabilized shots.
Usually, people are nervous during the photography session. So your responsibility is to help your subjects feel more comfortable. But it will also be a hard job if you're also nervous, especially if you are a beginner. So, using a tripod in family photography will help you to take picture slowly. This is a great advantage when you and your subjects both are nervous.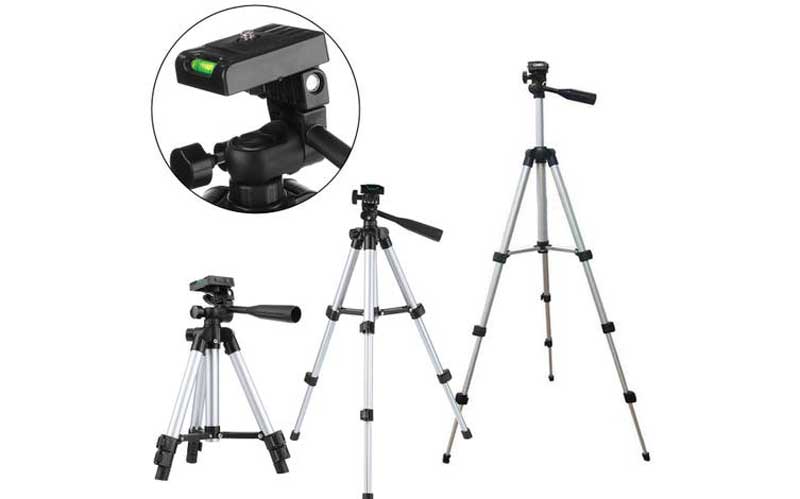 Take Photos with Manual Exposure Mode
Manual exposure mode allows you to set the image brightness as you want. Here are some advantages of manual exposure mode.
You can have control over shutter speed and aperture.
It is possible to gain your desired exposure easily.
Brightness setting will be the same after you lock it.
In manual mode, once you get set up the exposure won't change. But using the auto mode, the camera will change the exposure for each frame.
During photography, consistency is a must. And the auto camera settings will create inconsistent exposures every time. It will also increase the post-processing work. So, better use manual mode for keeping your exposures consistent.
Use Manual Focus
As the exposure, you also do not want to change your focus from frame to frame. Suppose you are using a tripod so that the camera won't move. If you have posed your group in a static position, they will not move. So, the only concern is moving closer or further from the camera.
In this case, you can use focus lock, back button focus or manual focus. With the focus lock option, the focus will not change from frame to frame. If your camera has a video mode, turn on the Live View to see the image on your screen. Press the zoom button to see what is in focus. This will allow you to adjust manual focusing more precisely.
Stagger People's Heads
Staggering the heads together allows you to take better shots of the family. The diagonal lines of the head are more dynamic than boring straight lines, row or column. Try to stagger the member's head as it increases interest to an image.
When grouping the members, try the followings for taking better shots.
Imagine a line drawn from each face to the next.
Position each member in a way so that no head is directly on top off or beside.
Try to make diagonal lines.
Make some members sitting in the front. You can use folding chairs for making them sit.
Get Goofy with the Kids
In family photography, parents always try to keep their child good and modest. But it puts pressure on the kids and makes them nervous. It will work better if you get goofy with the kids. Meaning let the kids be kids. Suppose the parents can tell them they are going to the park for photography. They can also have much fun there.
Just tell the kids to have fun with no other pressure. Play with them if possible, and then they can cooperate with your requirements.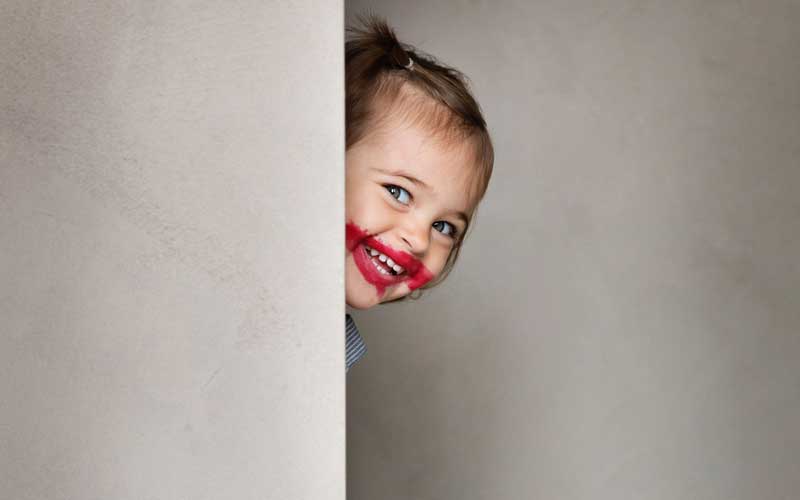 Help with People's Pose
The situation can turn into a mess if there is a misunderstanding with posing directions. And it happens in many cases. Normally, three of four members of a family will understand your direction. But one single person in the group can do the damage.
So, go to them and help everyone with the pose. If necessary, make the family understand by doing it yourself. Simplify your instructions and try to make them precise and clear. Use your body to show how to act, where to stand, etc.
It will work better if you show them a different example of a pose in the picture.
Follow Proper Lighting Rules
Improper lighting can spoil any photography. You may have to take many portraits in family photography. And the good portraits depend on proper lighting. So, you must have proper knowledge about portrait lighting first.
Here are some essential instructions for set-up better lighting in family photography.
Generally, before dusk (an hour before evening) is the best moments for portraits. So, try to use natural light during dusk.
If it is impossible to shoot in the dusk, then find some shade. Or you can bring the family out of the sun.
Try to avoid an overcast day because overcast days give you direct overhead lighting.
Use some artificial light source if needed.
Capture the Expressions
Capturing the perfect expressions in the perfect moment is everything in family portraits. A natural smile makes a big difference in a photo. If you pressurize the family to smile, then it will appear a fake smile. In this case, you may want to take some candid without a tripod.
If possible, try to get babies attention because their expressions appear pure natural. It helps if you use an assistant to hold the babies. In most cases, parents look at their babies. But it will disturb their expression in the photo. Make the parents looking and smiling at you.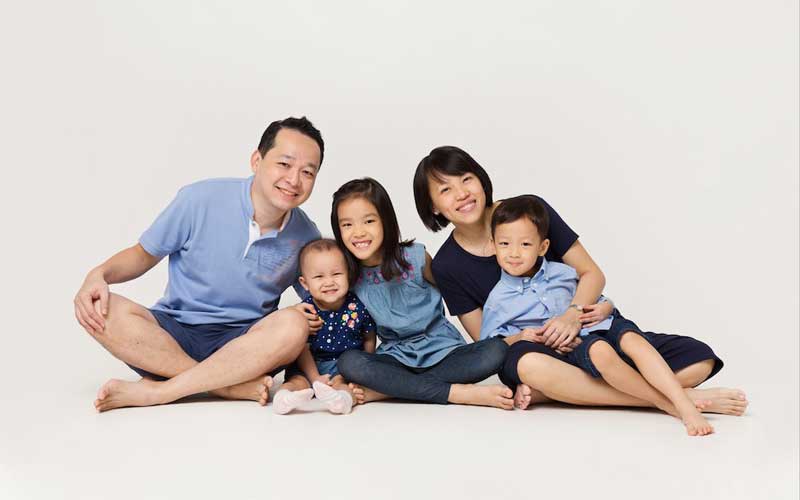 Capture the Funny Moments
It is impossible to achieve rhythm if you always try to be serious in the photo session. Sometimes being funny can make a big difference. Tell the family members to do a group squish. Sometimes you can take shots of laughing louder. You can also ask them to jump in the air for goofy faces. It can break the tensions if you tell them funny jokes sometimes.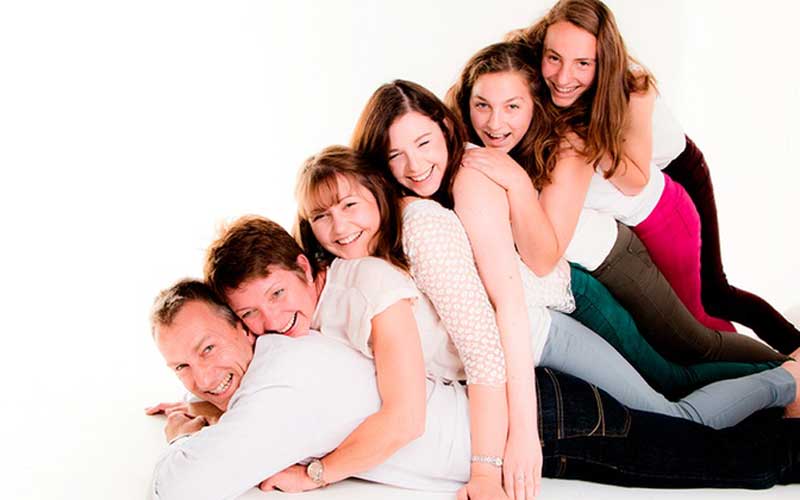 Conclusion
Capturing quality photos of the family will please you for many years. It is better to get suggestions from professional photographers. Following their suggestions, you will be able to tailor a personalized family photo-shoot.
If you get any help from this guide, you may want to read our latest blogs. Learn more tips about wedding photography, real estate photography, and night photography here. Let us know if you have any queries about this family photography guide.
How long should a family photo session last?
The standard time for a family photo session is about 45-80 minutes. But when you are going to take photos of new-born babies, it takes longer.
What is the best color to wear in a photo session?
Grey is the best as a neutral color, and it is better than black. Besides rich and deeper greens, purples, and blue are all good. Earthy and warm browns are also good for a photo session.