Photoshop Image masking service is a prominent and essential service in the present days. Almost 38-40% of online clients require Photoshop image masking services to remove background from the photos of their products and make them transparent. If anyone wants to remove background from their pictures and cover up something with a different layer, then Photoshop Image Masking is a must for them.
Image masking Service is a process that assists with modifying or alter subjects of photos without harming a single pixel. Mainly, Masking needs to grab the edges of an item like hair, dolls, or fabrics. Complex items and soft edges of a photo need Image Masking method to get accurate retouching.
To bring perfection and accuracy in the images, Layer Masking is more persuasive than any other Photoshop technique. It's a safe and time-saving method.
There is a difference between clipping path and image masking. But many of us combine these two. The clipping path technique is used for the hard edges in a photo. On the other hand, for the soft or furry edges, image masking is used.
Photoshop image masking preferred illustrations of the photos that contained peripheral blur, translucent glass, and fragile parts like flying hair. Team Clipping Panda is the master at creating Photoshop Masking to implement precise effects to adjust images with complex backgrounds.
A photographer can't provide photos on a white background all the time. Besides, consumers cannot depend on the novice or non-professional designer for this creative task. To get perfect image masking and bring perfection in your photo, you can rely on our best Photoshop Image Masking Service.
We offer outstanding Photoshop Image Masking Service here at Clipping Panda at a very reasonable cost with the highest proficiency. You can save both of your time and money and focus on expanding your business by working with us.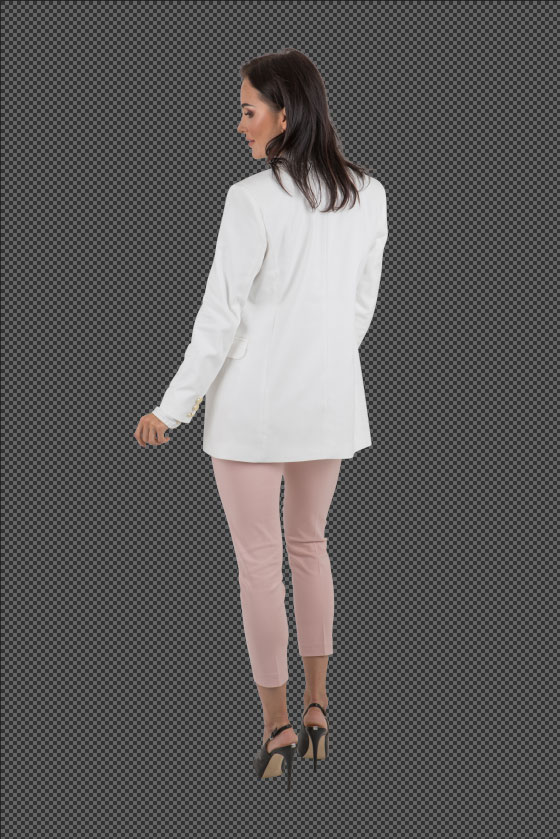 Usually, layer image masking uses to edit hairy objects. This technique allows designers to draw a line around the photo so they can choose which part would be selected or not. Almost every photo editing company in the modern world uses layer image masking technique.
The common purpose of using Layer Image masking is to make a photo that is eligible for business, fashion, or personal uses. This method also uses to adjust the ratio of uncovering or blurring one or many parts of a photo.
You can add, edit, or replace images transparency with the help of Photo Layer Masking technique. Besides, when you have multiple objects that require Image masking to separate the photo background, you can make a separate layer for different items and mask them freely. You can also name the layers according to the object they contain.
Our expert designers can bring perfection in your photo and remove the background or any isolated object with the help of unique Layer Image masking techniques.
The underlying advantage of using Layer Image masking is that if required, the changes done can be fixed or undone. Our professional graphic designers can do all the above within the shortest period without harming your photo.

When it is impossible to refine a photo containing fur and hair by clipping path technique, we use the Hair Masking method. In this method, we apply Hair Masking to isolate fur and hair from a photo's background. Hair Masking also applies to sharpen the image, fixing contrast, and brightness to bring the natural look.
Through this method, we can separate the hair from the background of the photo effortlessly. Then any color, contrast, exposer, white balance, and HDR of the picture can easily be applied if needed. Hair Masking Service will make your photo natural and free of faults. You can use this masking service to apply shading, splendor, differentiate, introduction revision, etc. to make objects unique.
With the help of Hair Masking technique, we can edit photos of models, animals, dolls, clothes, birds, etc. We can also separate the human body postures that have complex curves with this method. Using hair and flesh masking method, we can give your photo a good post-edit look.
Clipping panda provides expert designers who can separate any fur or hair from your photo background using the Hair Masking method effortlessly and hundred percent accurately. You can hire us without any hesitation to avoid wasting time and money.  

Many of us cannot tell what a transparent and translucent object is. If we can see clearly through an object such as water, clear glass, etc. is called a transparent object. On the other hand, there are some objects such as butter paper, ground glass, etc. through which we can see, but not very clearly. Those are known as translucent objects. Usually, we can separate between transparent and translucent objects depending on the clarity and visibility of the materials.
Translucent image masking applies to photos containing frosted glass, sunglasses, tinted windows, wax paper, frosted glass, paper, plastic bottle, fabrics like muslin, bridal veil, etc. to isolate the subject from the backdrop without losing any quality.
Our expert designers are capable of getting behind the translucent objects to mask unwanted backgrounds. We offer Translucent Image Masking in various ways.
Translucent Masking is a unique challenge to anyone. Through this method, we can customize background colors and unwanted colors from the translucent objects can be removed by this process.
Clipping Panda has the expert graphics designers who can edit the translucent object image and mask the unsolicited background. We can apply this technique to the objects having 5 to 100 percent opacity and very vague to identify.