Drones have taken photography to a unique height, especially in aerial photography. With drones, you can capture unique perspectives and compositions that were impossible before.
Now that drone photography has become very popular, the price of drone cameras has also started to drop. So photographers are now leaning more towards drones and taking great pictures with them very quickly.
As a photographer, you may be thinking of using a drone, or you have already started. But there are many facts to keep in mind when flying a drone, and from that point of view, it's not as easy as people think. So, I'm here to help you with everything from how to fly a drone to drone photography in this guide. But, first, let's learn the basics of flying a drone.
Choose Your Drone
If you type drones and search on Google, you will get a list of drones of innumerable models of numerous brands. But what are the facts to consider when choosing a drone? Before buying a drone, especially for a beginner, there are certain things to keep in mind.
Drones should usually be purchased with built-in cameras and onboard cameras in mind. However, drones with built-in cameras are huge and do not have an excellent image resolution. So in the case of such drones, you may have to compromise on image quality.
In that case, it is best to choose a small drone with which you can attach your used camera. Then you have to know how to fly a drone, and using a camera won't be an issue. Sturdier, lighter, and cheap drones are perfect for beginners. But if you want, you can learn about the best drones from here.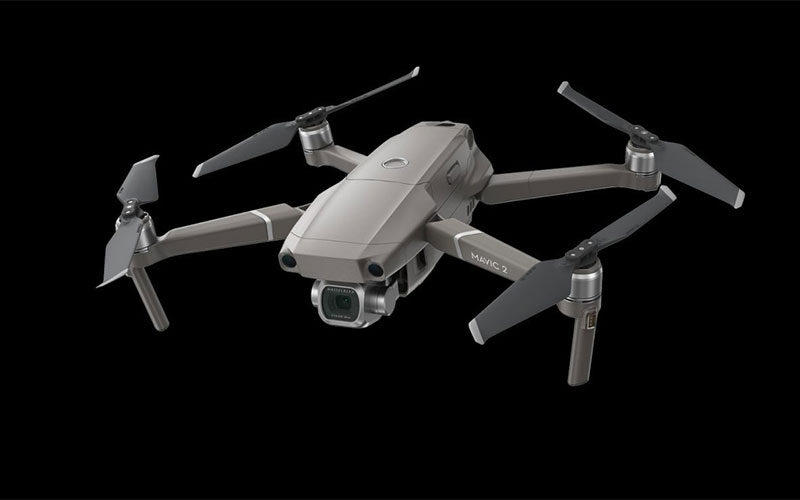 Register the Drone
If your drone weighed more than 55 grams in less than 55 pounds, you needed to register it with the FAA (https://www.faa.gov/). Of course, you only need to go into this process if you're flying it commercially. Anyway, the website still says you have to register even as a hobbyist.
Other countries may have different regulations. So, whatever country you are living in, know them very well first.
Read the User Manual Carefully
It is a must to read the user manual for nailing drone photography. Everything you need to know about your new drone can be found in the user manual that came with the drone.
In this, you will get answers to some questions that you didn't know before. If you know what your drone can and can't do, then you don't have to waste your time tinkering with the drone. In this way, you will have enough time to improve your photography.
Know the Features of Your Drone
You can optimize your flying time by mastering some essential features of the drone. By controlling the features well, you will be able to fly drones more efficiently. Here are some typical features of all types of drones that you need to know.
Smartphone Feed
This feature is essential in drone photography. Everything your drone sees through it, you can see them live on your smartphone. With the help of a smartphone feed, you can take the best shots by understanding the angle and composition.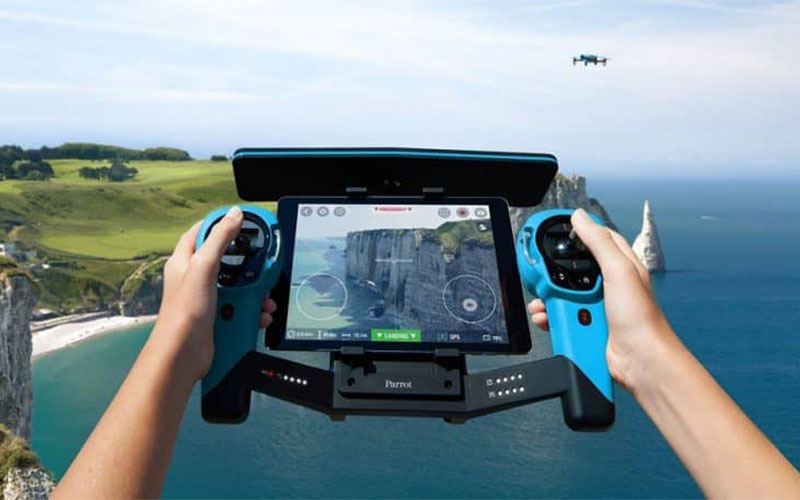 Smart or Beginner Mode
In some drones, this feature is referred to as beginner mode, and in others, it is referred to as intelligent mode. Whatever it is, its primary function is to help Newbie drone photographers take the best shots.
For example, if you are inexperienced in drone photography and if the day is windy, then your photos are more likely to be blurry and shaking. The smart mode has a stabilization system that helps you capture good images by avoiding such incidents.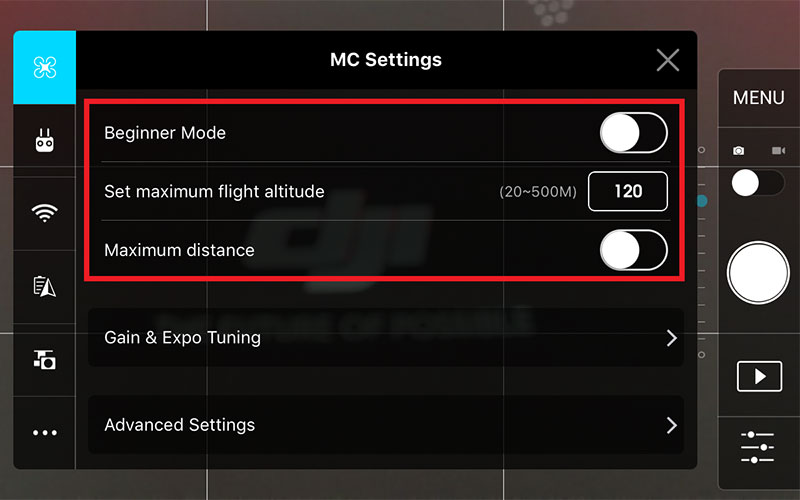 Tracking
All drones have an option called follow me. By connecting the GPS of the smartphone, you can take advantage of visual recognition. This will help you capture better photos. If you want to keep yourself in the middle of the shot all the time, turn on the 'follow me option' and put the smartphone in your pocket. The drone will make sure that you are always in the shot.
Geofence
Geofence creates an invisible barrier net for how far your drone can go and how high it can fly. This feature will alert you whenever you try to cross that boundary. In addition, it will show you the potential problems you are about to run into.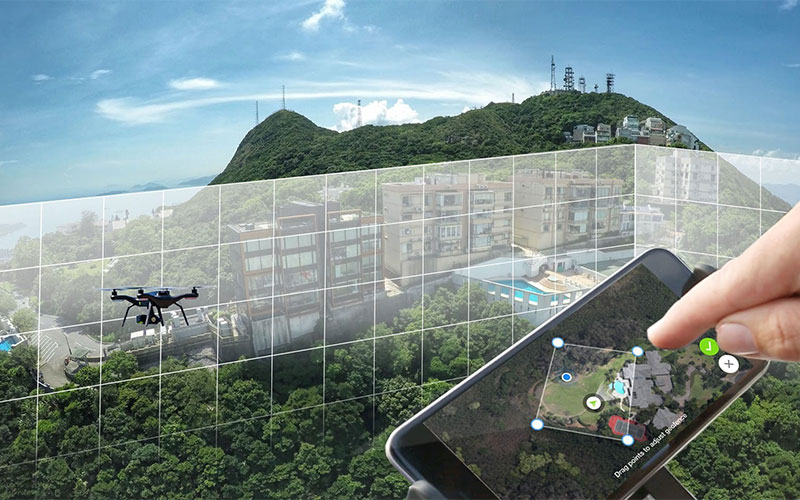 Know the Local Drone Regulations
Minimize electronic interference and don't fly near radio stations, cell towers, or Wi-Fi hotspots. These things can interfere with communication.
There are a ton of no-drone zones. You may get into massive trouble if you're flying in airports, military bases, national parks, etc.
Find places that you can legally fly the drone using the Hover app. It's FAA approved and super simple to use. It shows you the areas that have temporary or permanent restrictions.
Prepare a Pre-flight Checklist
Knowing what your drone can do and where you can fly, you might think it's time to fly it in the sky. But before that, you have to prepare for something more substantial. It would help if you created a pre-flight checklist as a precaution to make your drone fly perfectly. In that case, you can consider the following issues.
Flying Zone
Decide in advance which area you are going to do drone photography in. Please find out how safe the place is, whether it is a public or private domain. It is also essential to know if there is a no-fly zone.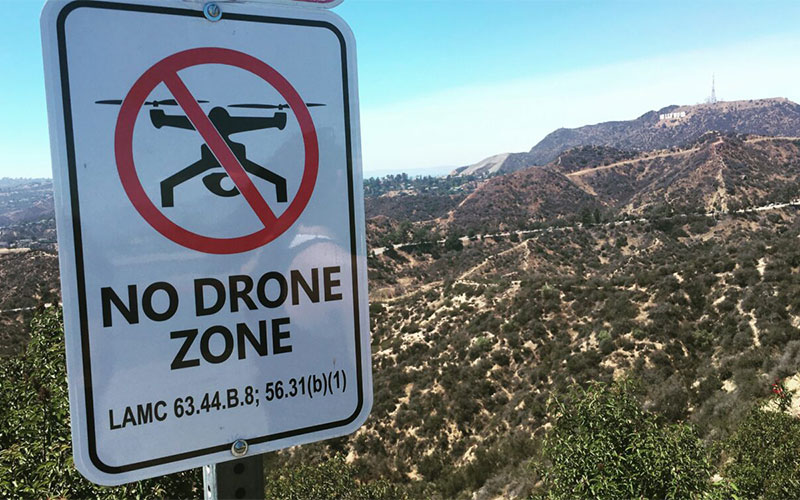 Weather
See if the environment and weather are good enough to fly the drone. For example, if the drone is operated without knowing the speed of the wind, it is likely to crash. Also, consider whether anti-stabilization with drones should be utilized due to wind.
Battery
Make sure all batteries are well charged. Make a note of how much flying time you will get after flying the drone.
Camera Settings
Decide what kind of resolution you want. Moreover, to get the best picture in all situations, check the frame rate, shutter speed, ISO, and other camera settings.
In addition to these issues, it is essential to check that the drone's hardware, such as propellers, motors, and remote controls, is in good condition before the drone flies. After all these things have been thoroughly verified, your desired moment will come – Flying the Drone.
Test Drive Your Drone
After spending a lot of money to buy a new drone, no one wants it to crash from the sky to the ground. So, to avoid such incidents, test drive and practice again and again.
You can practice flying drones little by little in the open field or the park, or wherever there is open space. Like other photography techniques, flying a drone is a matter of practice. So, practice more to get the best out of it.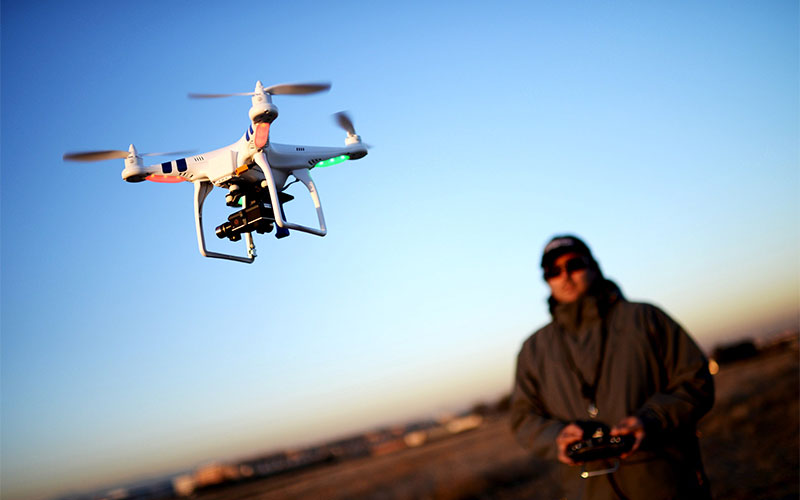 Drone Photography Techniques
If you don't know the technique of taking pictures well, there is no benefit in going to many beautiful places. Then the pictures get very blurry, or the pictures come in weird frames. To take beautiful photos from a drone, you need to know all the rules and techniques of photography. With more and more practice over time, you will be able to capture all the stunning photos from the drone. Have a look at the basic drone photography techniques here.
Apply Photography Rules
When you are taking beautiful shots with your drone, try to apply the basics rules of photography. For example, use the rule of thirds, leading lines, golden ratio, and more to have great pictures in drone photography.
Find Symmetry and Patterns
Colors, shapes, repetition are one of the most striking elements of the aerial image. So whenever you float your drone in the sky, make sure you find such elements. Then, try adding them to your photography.
Keep Things Simple
There is not much change in drone photography than you do at ground level. You have to be more specific and keep things simple.
Go Slow and Stable
Go slow and use long exposure when capturing swaying trees or the crashing ocean. It will help you take great shots even in the wind.
Focus on Lighting
Perfect lighting is crucial for drone photographers. Good shadows and patterns can capture inadequate light at a particular time of the day.
Conclusion
Undoubtedly drones are a powerful tool for photography. Although the drone is not yet available to all people, it has significantly impacted the world of photography.
However, you can never master drone photography overnight. Mastering drone photography requires a lot of time and patience. Besides, it would help if you made a master plan to take amazing shots with your drone. This is all about drone photography.
How much does a drone photographer earn?
Usually, a drone photographer earns between $27,000 to $55,000, with top earners making $94,500 annually across the United States.
How much does a drone cost?
A toy drone ranges from about $20 to $250, but camera drones start at around $300 and go up from there. The best drone we have tested is the DJI Mavic Pro which costs under $1,000. The cost range may vary for professional drones.