In this article, I will show you how to whiten teeth in photoshop. There are many ways to make teeth whiten in photoshop. I am going to show you 2 different ways to make your teeth whiten.
Whitening teeth is a common edit for portrait retouching. Make a good impression with portrait retouching by learning how to whiten teeth in Photoshop
Keep your picture alive with a smile.

Clipping Panda
Hue and Saturation Method:
Adjustment Layer:
Open your images in adobe photoshop. Go to create a new fill or adjustment layer and select "hue and saturation…" layer.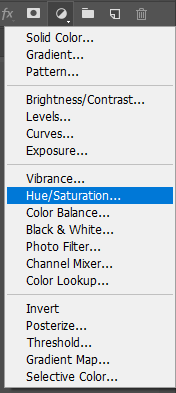 Hue and Saturation:
choose "hand icon" and select the yellow teeth color. After that reduce the saturation to 0 and increase the Lightless +60. Saturation and Lightless level depend on your image. According to the sample image, it's works perfect at Lightless +60 with O Saturation.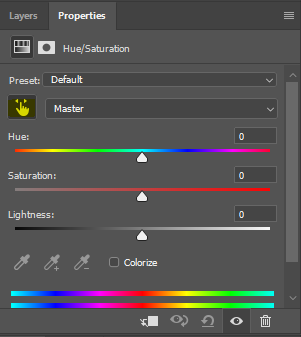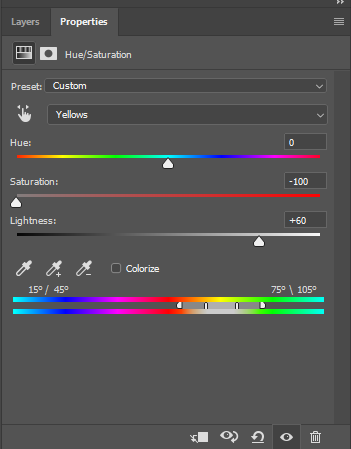 Masking:
After setting the Saturation and Lightness value we can see a white mask layer. We need to inverse this mask by pressing (Ctrl+I).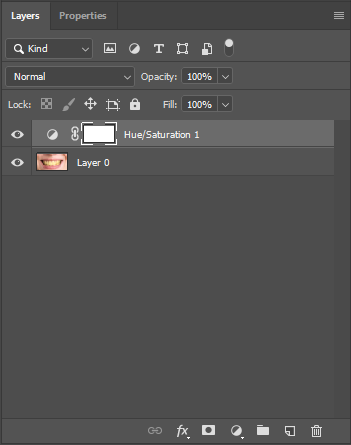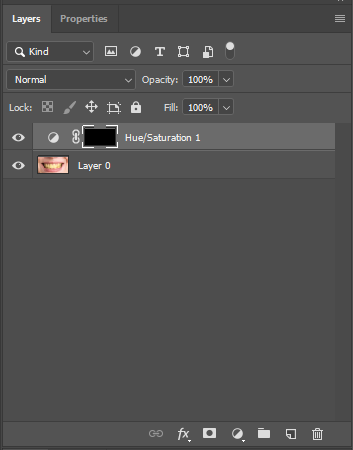 Brush Tool:
Select the brush tool and make sure the foreground color white. If you don't have foreground color white, simply press D for default foreground and background colors. Press X to switch the color between black and white. Start painting yellow teeth area using the brush tool.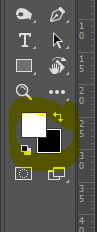 Final Before and After Teeth Whitening Image: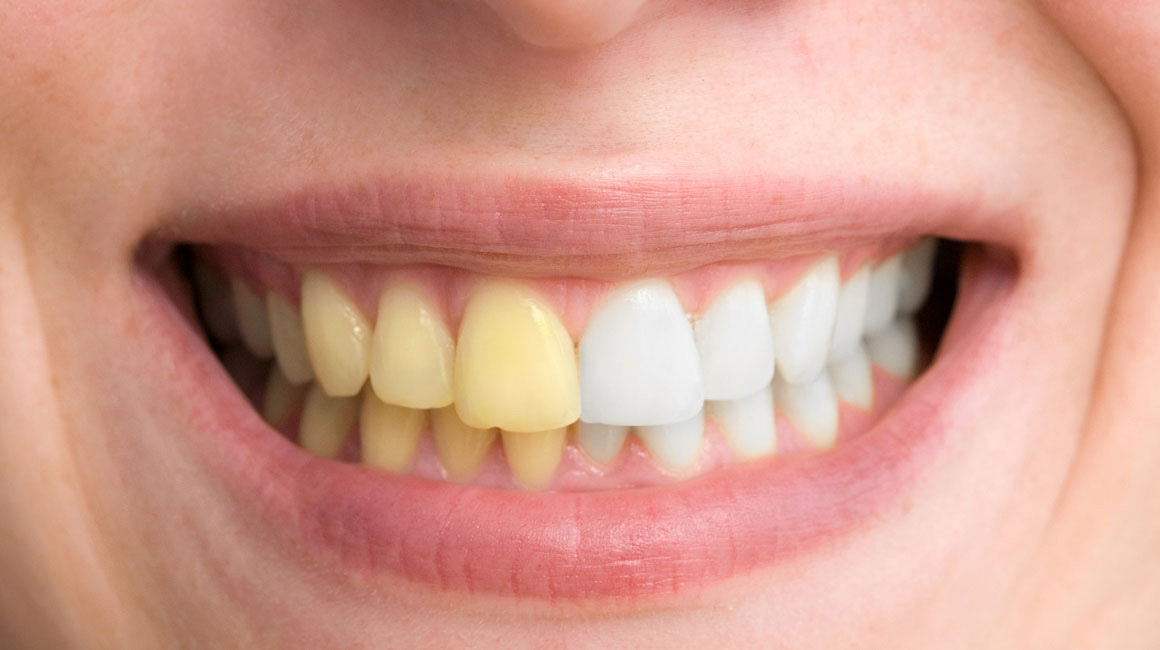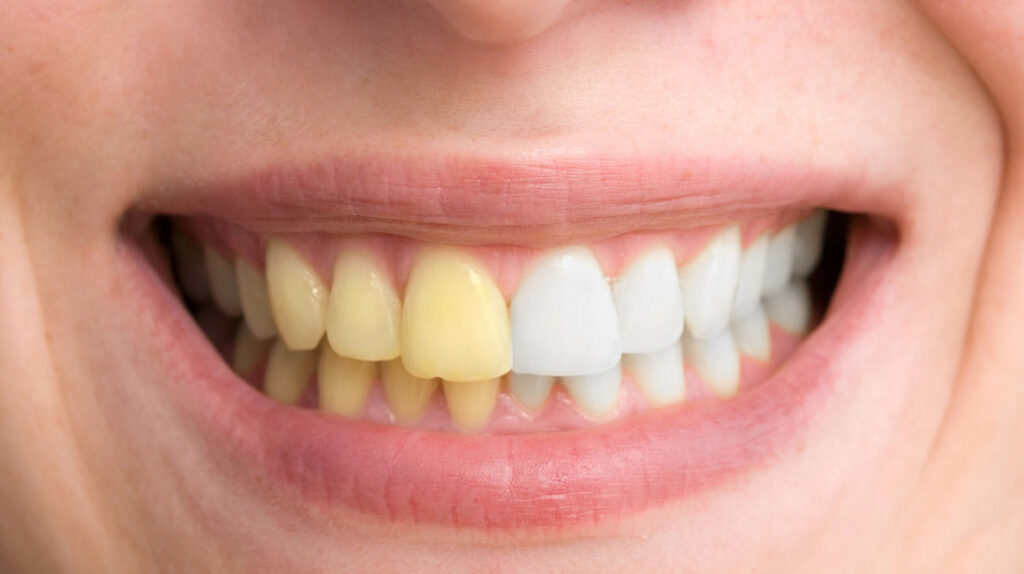 How to whiten teeth with Photoshop Using Beautify Panel?
Teeth Whitening with Beautify Panel in 10 Seconds:
Go to Beautify then select teeth whitening from Various Retouching Options. After Clicking it automatically creates a new layer called (Teeth Whitening).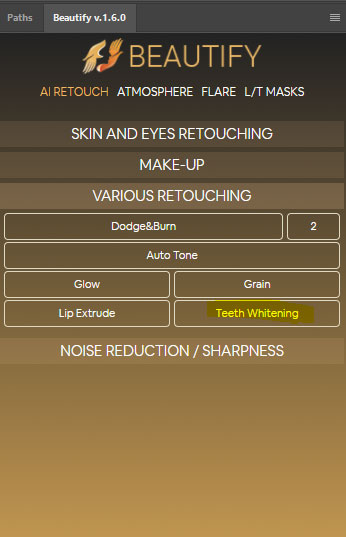 Select the Brush tool with foreground color white. Start Painting with teeth area. You can always undo it by pressing (Ctrl+Z). If you make any mistake, switch the color white to black and start painting.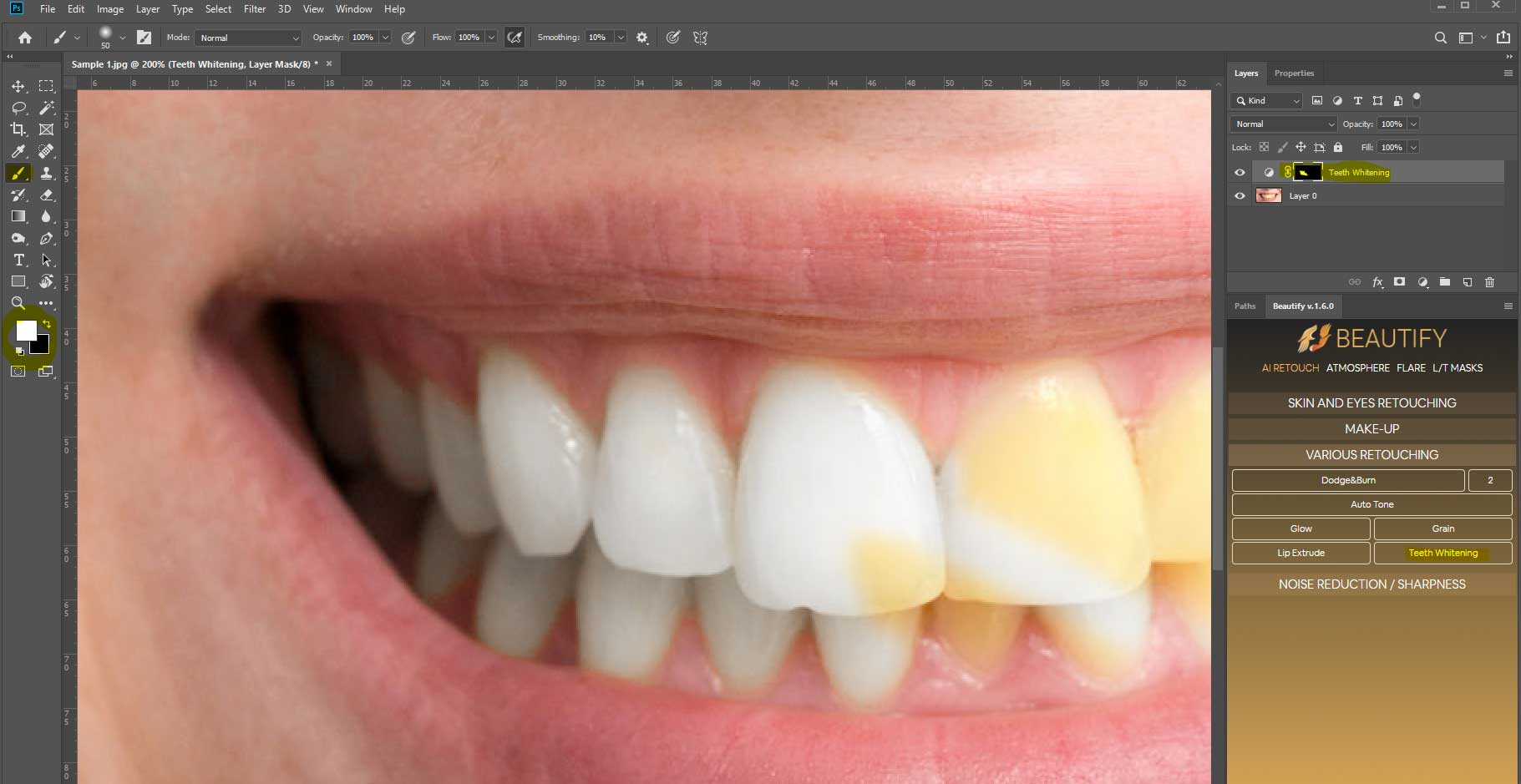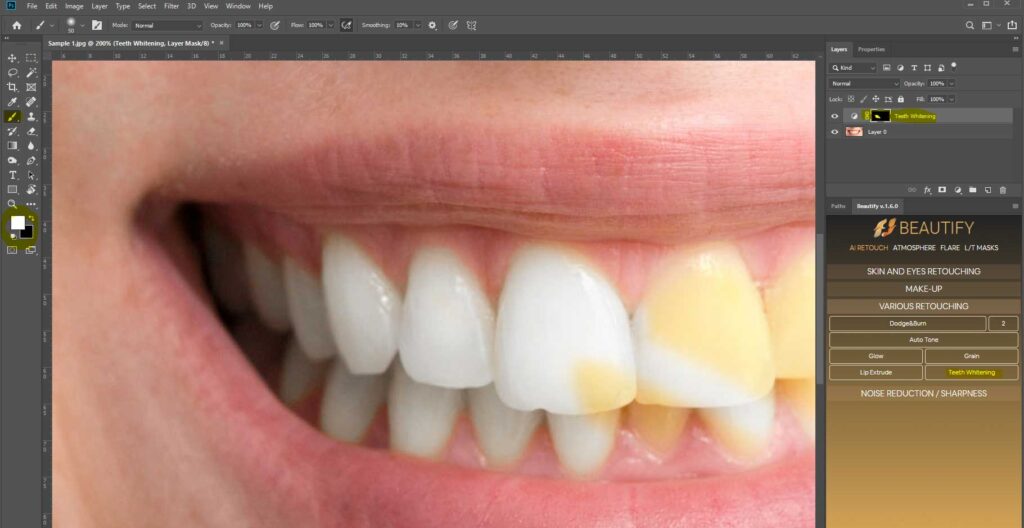 Check the final image: Teeth Whitening Final Look in 10 Seconds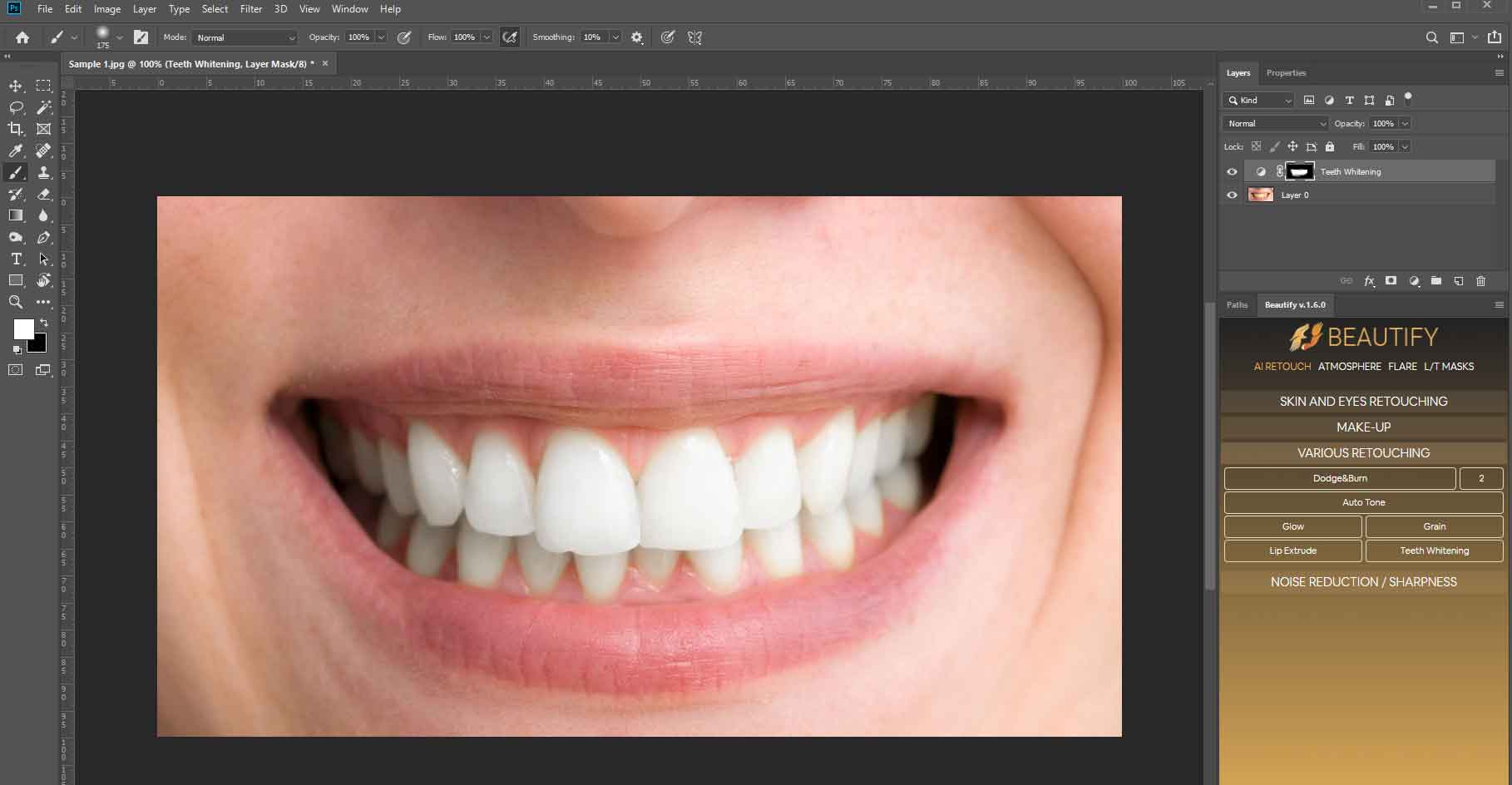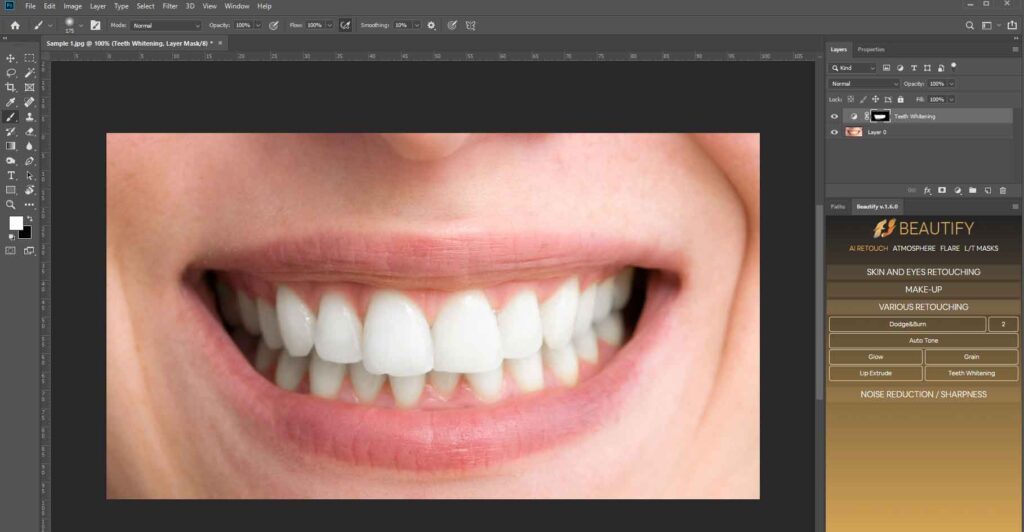 Important Notes:
For inverse masking color press Ctrl+I
Press B to select the brush tool. See the screenshot and make sure all the settings are ok. Keep the hardness value 0 and select the brush size according to your image.
Increase brush size press " ] " and decrease brush size press " [ "
Conclusion:
Every people want to keep their photo alive with beautiful smiling. If you are unhappy with your yellow teeth color, then follow these steps to make your teeth whitening.

If you are looking for automated Photoshop action for teeth whitening or professional retouching, then buy beautify panel from us for only $19. Contact us for Beautify Panel.

This tutorial "how to whiten teeth in Photoshop " is quite easy. But remember you need to make a good combination of brightness, opacity, and saturation adjustment correctly. If you have any confusion, please let us know.
FAQ
Which software do I use for teeth whitening?
You can use Adobe Photoshop in any version. We prefer to use Adobe Photoshop CS6 or Photoshop CC.
What is Beautify Panel?
Beautify Panel is a Photoshop extension for professional retouchers.  It saves 90% time to create professional retouching. This is for advanced level retouching and must need well knowledge to use this extension.
What is the Price of Beautify Panel?
Beautify Official Price according to their website $33.63. But you can purchase from us for only $19. You can use it unlimited.