Professional headshots are essential for everyone these days. Headshots are a huge part of how we present ourselves to the world. Headshot photography can also take your online photography portfolio to the next level. It is an amazing way to start your photography business and get more clients. It is not news anymore that Headshots perform almost 40% better on Instagram.
Want to be an expert headshot photographer in no time? Then start practicing with our top ten headshot photography tips today. We have outlined these tips on how to take professional headshots that you and your client will love.
What is Headshot Photography?
Many photographers often use the terms "headshot" and "portrait" interchangeably. But the headshot & portrait are not the same.
There are some differences between them.
A headshot is all about shooting the face. On the other hand, portraits capture the subject from the waist up. Sometimes it captures a full-body shot. Another key difference is that headshot photography is for more professional uses. Corporate headshots and professional headshots for actors are all in these criteria. Besides, portraits are a little more artistic photography.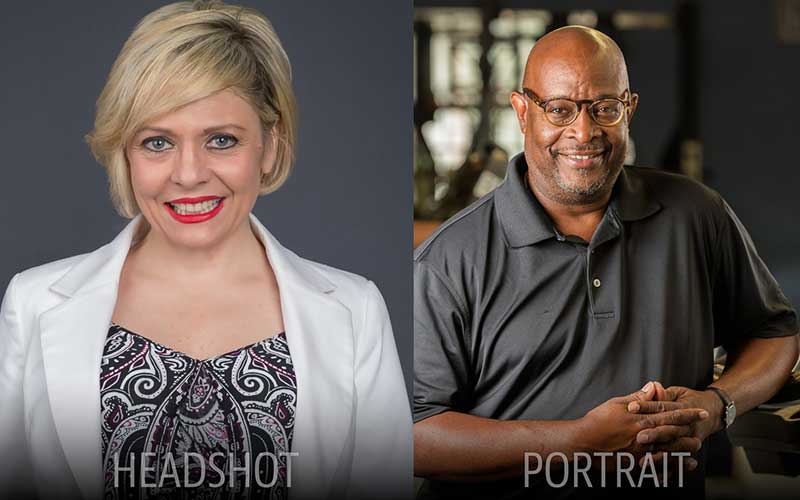 Tip 1: Camera Equipment
The equipment you will need for headshot photography is almost the same as you set up for portraits. You will need a high-quality lens capable of creating nice Bokeh. Make sure it doesn't have any edge distortions before you use it. The 50 to 135mm lenses will work just fine as they have a minimum F/2.8 or larger aperture.
Lighting is another important fact for headshots. Most photographers take high-key headshots. Meaning they are bright and evenly lit with few deep shadows. Use a diffused strobe to achieve this look. In this case, you can also use a beauty dish as it is perfect for headshot lighting. Learn more about portrait lighting so you can use it in headshot lighting.
Tip 2: Consult with the Client Before Shooting
Before starting headshot photography, arrange a meeting with your subject. Learn how the images will be used and what style they would like. You can do this over the phone or face to face. Discussing directly with your subjects makes them relax more than an email. Also, make sure they know your requirements.
It will be helpful if you know about your subject's profession. If your subject is a corporate lawyer, he/she might wish for a clean white background. Others may consider a little more colorful background. Find out everything while talking to the client.
Tip 3: Help the Subject with Clothing
Before shooting headshots, tell your subject to wear something simple with a solid color. Because it will achieve a professional look. It can vary in different situations, though. If you are shooting a model, a black or white top or t-shirt will work just fine. But for a professional business headshot, the subject should consider formal dresses as they go on a job. Though most of the clothes will be cropped, the visible parts are still essential.
Tell the subject to keep the hair and makeup natural & straightforward. Trendy makeup or hairstyles will affect the photo. Try to use clips to oddly-fitted cloths and powder for shiny skin to be professional.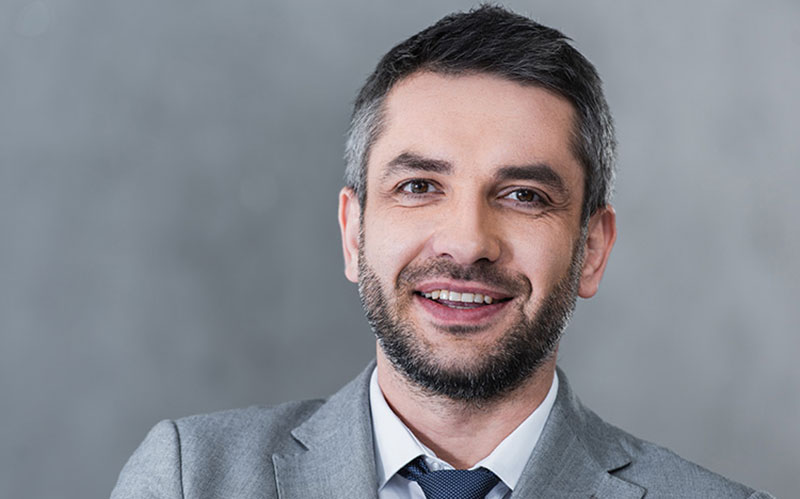 Tip 4: Keep a Distance Between the Subject & Background
While doing headshot photography, make sure there is a distance between your subject and the background. If you position your subject close to the background, there will be shadows on the wall. Thus, the image will look less professional.
For outdoor environments, you should still consider separating the subject from the background. Try to use a wide aperture so that it creates a nice Bokeh. You can accomplish that with an aperture of f/4 in environmental and natural light. Besides, an aperture of f/8 for studio lighting.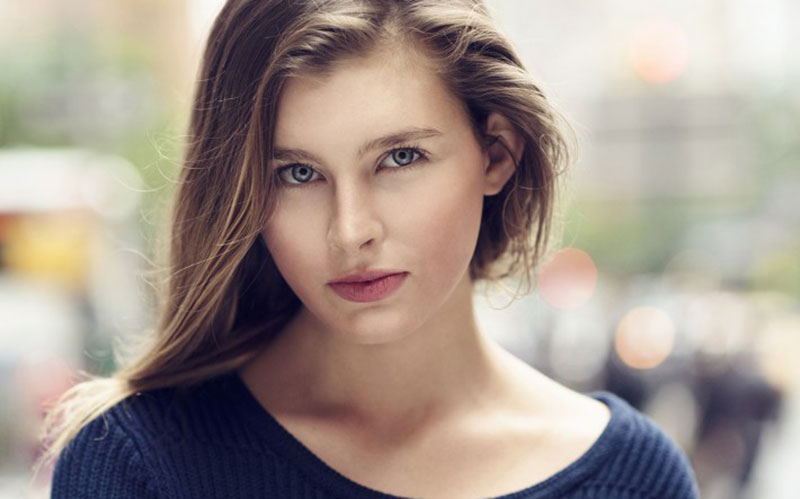 Tip 5: Starting the Photo Session
Make your subject relax and calm when shooting. You will have more natural shots if your subject stays relax. You may be shooting a single person or a whole team. So, consider talking to everyone. It can be a general chat, a 10-second hi-hello, or a confident handshake. Usually, people feel very nervous at the time of the photo session. Keep their children or pets around. It will help make them more comfortable.
Tip 6: Consider Silly Faces
If it takes a lot of hard work to make the subject relax, then ask them to pull a funny face. Take some first shot with the funny faces, then serious shooting. You can use it as a lighting test for a new person too.
It is an amazing way to break the ice. And the subjects will not refuse it as they will have fun.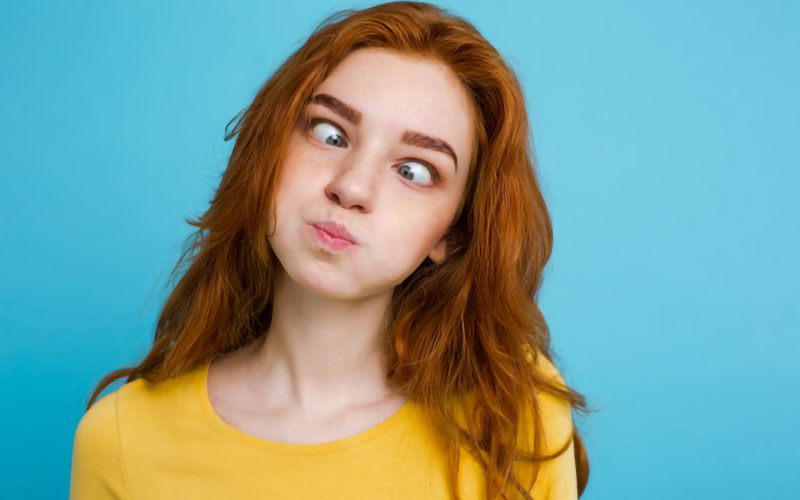 Tip 7: Consider Lighting
Lighting is essential in headshot photography as it can make or break a photo. You should keep in mind to use most of the light from better sides. Try to avoid shadows as the natural light is flattering. Spend some time to find a better position where the light will not create long shadows. Use a reflector if you can. In this case, you may consider hiring an assistant.
You can try the clamshell method in indoor photography. The clamshell lighting technique will illuminate your subject.
This process requires one light placed in front of and above the subject. And another light source to the side and below of the subject.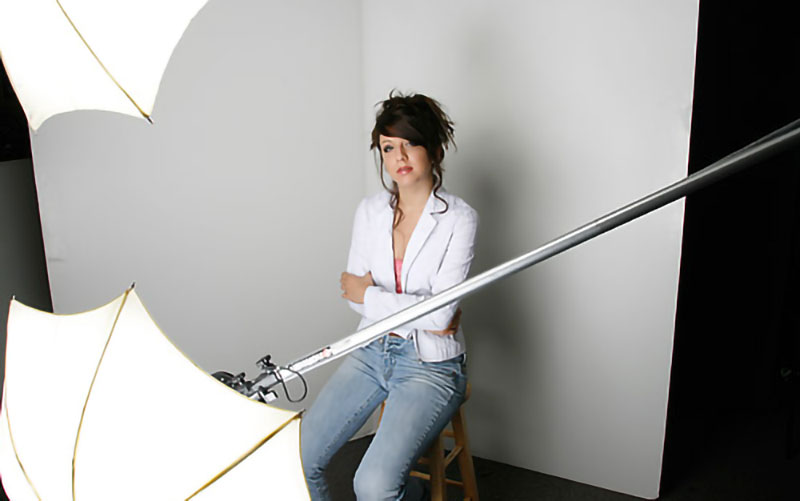 Tip 8: Pose Your Subject for Better Shots
Headshots are all about capturing the face. So, do not worry about the subject's body language. But try different positions to have some options to show your client. Make your subject sitting down. It is a great way to shoot better poses. When your subject sits, ask him/her to keep the hand on the thighs. It works with the subjects who aren't comfortable with the camera.
Tip 9: Make a Little Adjustments
The small changes make a great headshot from an average one. While doing headshot photography, make some little adjustments. It will make a difference. Ask the subject for leaning forward, tilting to the head, or a gentle smile. It would be great too if the subject makes some specific changes in their expressions.
Tip 10: Make Positive Conversation with The Subject
Convince the subject with a positive conversation to keep their expressions right. When shooting photos, reassure the subject that he/she is doing great and you are getting amazing shots. You will get amazing shots after this. Just keep talking to the subject because the silence will kill the environment.
By following these great tips, you can master your headshot photography. You can also read our latest photography tips & tricks guide if you like. Here is a list of all our guide:
Conclusion
Headshot photography is the backbone of every photography business. Practice by following the tips for shooting great headshots so that you can easily add the service to your business. Showcasing your headshots in the portfolio is also essential if you want to be a professional headshot photographer.
Why are headshots so expensive?
Headshots are expensive as the professionals pay a high price for the ability to get great photos. The equipment is also expensive for headshot photography.
Can I wear glasses in a headshot?
You can normally wear eyeglasses. Use glasses with an anti-reflective coating so that no light reflects off of the lens surface.