Photo Studio is an indoor place where the photographers control all the gear to shoot photos. And Studio photography came from this idea to shoot a wide variety of subjects. Which includes people, animals, and of course products. Nowadays photo studios are used for shooting automobiles, jewelry, and many more.
At first, photographers start a studio as a blank space. Then they develop that empty room with exciting photography gears. People from all around the world need those professional photo studios.
So, if you are looking for the best photographic studios near you, then this guide might help you. This guide is especially for those who are living in Austin.
Austin Photographers
Austin Photographers is specialized in a broad range of photography services. One of their specialties is Portrait photography. With over 10 years of experience, they are providing high-quality photos in Austin. From commercial to family photography, they will give you the finest results. Austin Photographers also offers kids portraits, model packages, headshots, newborns, and many more. You can hire them to shoot using their creative photo studio or in your home. Services from Austin Photographers depend on what package you choose. You can also have executive portraits and commercial photography from their services.
Address: 7301 N FM 620 Rd Ste 155 # 103 Austin, TX 78726 | Website: https://austinphotographers.photo/
Austin Pro Photo
Austin Pro Photo is another renowned photo studio for headshots and portraits. They have enough expertise in marketing videos for corporate businesses. They are also capable of providing professional photography for clients in Austin. They provide high-quality headshots, marketing photos, and web videos for clients. Expert photographers of this company apply professional strategies. They work as an advertising agency for providing photography services. They work to make clients' visions into reality within budget. On-site photo shooting and image proofs at the same time is their everyday goal.
Address: Austin, TX 78757 | Contact: 512-517-5367 | Website: https://www.austinprophoto.com/
Doc List Photography
Doc List is a creative photo studio also located in Austin. They are serving the whole of Texas with their best-in-class portrait photography. Doc List photography service is especially known for the best of Thumbtack in 2015 and 2016. He is a member of the professional photographers' group in America. Those highly renowned groups are Wedding.com, SnapKnot, and other associations. He is a great husband and father. He started his journey with children and family photography. But with his unquestionable expertise, he is now considered a professional photographer.
Address: 8711 Burnet Road, Suite B-38 Austin, TX 78757 | Contact: 512-369-3312 |
Website: https://doclistphotography.com/
Eric Coleman Photography
Eric Coleman Photography serves the Austin Metro area with commercial, food, and portrait photography. Company owner Eric Coleman studied photography at Chabot College. He has experience working with renowned clients. Charles Maund Toyota, Austin's Furniture Depot, Austin City Dental, and OrangeTheory are his trusted clients. He provides the best results for his clients. From his creative photo studio, you can have unlimited angels. You will have 15-20 final images including a retouched online album. Local businesses can get virtual tour services as it is a Google Street View Trusted Photography business.
Address: Round Rock, TX 78664 | Contact: 510.798.6277 | 512.591.8409 |
Website: https://www.ericcolemanphotography.com/
Images by Johnny Stevens
Images by Johnny Stevens has expertise in a broad range of photography. Photography services at this company include architecture, interior, real estate, portrait, and more. They provide their best-in-class photography services in the larger Austin area. They are also skilled in studio portraiture, natural light photography, and Photoshop composition.
Company owner Johnny travels around the city to film architecture, commercial, and developments. Family portraits and business headshots are also one of the great services of his work. He developed this photo studio especially for portraiture and natural light photography. He is an artistic and unique photographer among the nation's best ones.
Address: 78746 Westlake, Austin area | Contact: (512) 762-5621 | Website: https://www.johnnystevens.com/
Headshots by Steven Noreyko
Models, business executives, musicians, and corporates love headshots by Steven Noreyko. This creative photo studio in Austin Metro Area offers portrait services too. Steven Noreyko has been doing professional headshots photography since 2003. He is also a former photojournalist of a renowned newspaper. His studio stands with a one thousand square-foot studio space in downtown Austin. The clients of this studio include advertising companies for General Motors, AT&T, New York Life, and more.
Address: Austin, TX 78721 | Contact: 505-433-7468 | Website: http://headshot-photos.com/
Jama Pantel Photography
Jama Pantel Photography serves in Austin and nearby with family and lifestyle portraits. Jama works as an international photographer. This creative photo studio offers services including Beauty & Lifestyle, Mommy, Borrowed, and Blue. She is also known for providing fine art, newborns, and seniors photography. She is also a renowned member of the Photographers of America association.
Address: Austin, TX 78720 | Contact: 512.827.7804 | Website: https://www.jamapantel.com/
Justin Brownell Photography
Justin Brownell is a creative photo studio providing portrait sessions in Austin. The owner Justin Brownell is a passionate photographer who also took courses while finishing his bachelor's degree in design. After his graduation, he set his goal to be a professional photographer. His portrait seasons include families and business. He is also a professional for a renowned marketing firm. It helps him build a strong portfolio with his style and techniques.
Address: 214 Barton Springs Road
Austin, TX 78704 | Contact: (512) 789-5206 | Website: https://www.justinbrownell.com/
Korey Howell Photography
Korey Howell Photography operates its photography business in Northwest Austin. They provide portraits and headshots. With more than 25 years of experience, Korey Howell now owns a developed business. The business includes banking, real estate, advertising, insurance, and many more. They offer On-site photoshoots with portable studio lighting and advanced camera gear. Their main expertise is traditional, modern, outdoor, executive, and much more photography.
Address: 8820 BUSINESS PARK DR. SUITE 300, AUSTIN, TX 78759 | Contact: 512-710-1526 |
Website: https://koreyhowellphotography.com/
Nathan Hall Photography
Nathan Hall Photography is one of the best photo studios in the Austin Metro area. Photographer Nathan Hall is an expert in taking photos of musicians, portraits, fashion, and more. He also has expertise in architecture and real estate photography. With a positive and creative approach, he gained the heart of the clients. He has experience working with The Rocket Brothers Band, MTV, McDonald's, and the University of Texas.
Address: Austin, TX 78759 | Contact: (512) 914-0435 | Website: https://www.nathanhallphotography.com/
Kim Ortiz Portrait Art
Kim Ortiz Portrait Art especially offers portraits of people and dogs. They have an excellent photo studio with high-tech photography gear. Their most creative work is wall portraits for people living with their dogs. This photography business stands to give value to sweet memories of kids, families, and dogs. They also provide some special services to high school seniors, businesses, and branding purposes.
Address: 12912 Hill Country Galleria Suite F-155
Bee Cave, TX 78738 | Contact: (972) 814-9642 | Website: https://www.kimortiz.com/
Norah Levine Photography
If you are looking for a professional photo studio for child and pet portraits in Austin then you can choose Norah Levine Photography. It's a professional studio for child and pet portrait photography situated in the Austin Metro area. Norah Levine is qualified with many publications. Among them, Austin Monthly and Professional Photographer magazine is the best one. Norah was also an instructor at Santa Fe Photographic Workshops in Mexico. Norah got praised by his clients for her ability to work with both pets and kids.
Address: 505.780.4783 | Contact: Austin, TX 78738 | Website: https://www.norahlevinephotography.com/
Anna Munoz Photography
Anna Munoz's best-in-class works are headshot, stock, portrait, and travel photography. She achieved a BFA in Photography. She has over 18 years of commercial photography experience too. Anna offers both in-studio and on-site photography services.
Address: Austin, TX 78756 | Contact: (512) 699-2923 | Website: https://anna-photography.com/
Portraits by Ryan
Portraits by Ryan is a professional portrait photography studio. Here, the photographers are specialized in all kinds of portraiture. It's developed with a calm atmosphere and artistic equipment to create magazine-quality photos. They also provide professional on-site hair and makeup artists as an advantage for the clients.
Address: 6550 Comanche Trl Ste 209
Austin, TX 78732 | Contact: (512) 277-0930 | Website: https://portraitsbyryan.com/
River City Photography
River City Photography offers quality headshots, sports, real estate, automotive, and many photography services. It was founded in 2009 with an approach to providing creative photography services in Austin. It has a team of expert photographers with extensive expertise in photography. River City specializes in motion photography, corporate, and they help businesses to grow quickly.
Address: Austin, TX 78741 | Contact: (512) 461-2254 | Website: http://www.rivercityphotography.com/
Prana by Jonesie
Prana by Jonesie is a creative photo studio in Austin which is owned by a genius photographer. It is one of the best photographic places among photo studios in Austin. Jonesie started her photography and design services with a passion for capturing light and movement. The list of her favorite photography includes commercial shoots, portraits, and headshots for families. She also has over 12 years of experience as a graphic designer.
Address: Austin, TX | Contact: (512) 426-4969 | Website: https://pranabyjonesie.com/
Sterling Images Online
Sterling Images Online is another well-known creative photo studio in Austin. With more than 25 years of experience, they are serving a broad range of photography services in this region. The photography services include portraits, wedding, and event photography. The leading and professional photographer Andrew has an extensive record of photography and won several awards. Clients in Austin highly recommend this company for its dedication to creative photography.
Address: Austin, TX 78732 | Contact: (512) 736-0256 | Website: https://sterlingimagesonline.com/
Zesty Orange Photography
One of Austin's best photographers, Olesya Redina provides maternity, newborn, child, and family sessions by name of Zesty Orange Photography. She is also a leading portrait photographer here in Austin. Redina carries a passion for photography. Before, her father had provided professional services. Redina's works have been awarded many AFNS Awards too. Those international awards were given to her creative newborn and maternity photos.
Address: 8701 W Parmer Ln Suite 1119 Austin, TX 78729 | Contact: (512) 998-9445 |
Website: https://www.zestyorangephoto.com/
Why Need to Hire a Photo Studio?
The image quality depends greatly on the style of shooting. Hiring a professional photographer is always a good decision. Because professionals know better techniques to make your photo perfect. Especially, if you are running a business then you must consider professional photographers. Professional photographer means who runs a photo studio for business purposes. Considering a professional studio means photography services from professional photographers.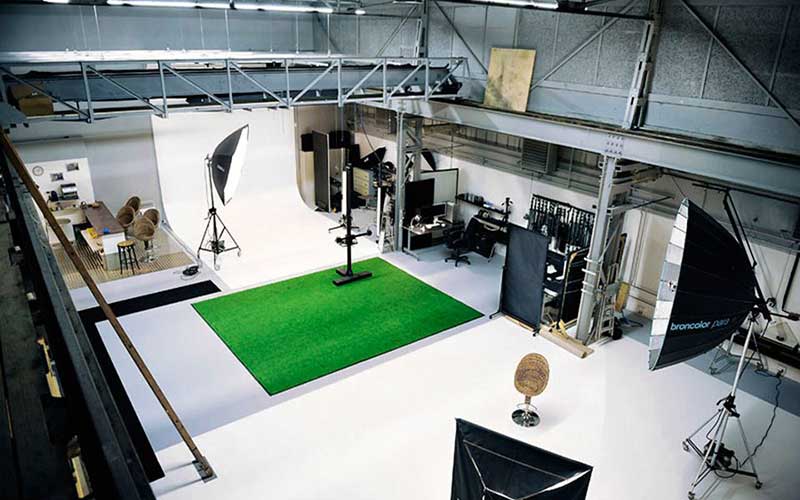 A professional photo studio will cost a little but it can give you the best quality to your image. In Austin, there are hundreds of photographic studios. But we will provide you with a list of 20 creative photographic studios in Austin. These are the best photo studios as they are highly creative for photo shooting. They have enough resources and technologies for photography too. So, let's have a look at those creative photographic studios.
Conclusion
So, if you are a citizen of Austin and trying to find the best place for a photo session, then you can trust this list. Any kind of photography-related works you need will provide you the highest quality. You can hire them for your business purpose, portrait sessions, real estate, family, and more services. Austin is a land of photographers. Just contact your favorite photography services to get a creative photo studio.
How much does a photo studio cost?
Everybody wants to rent a photo studio at affordable prices. But you may need to spend from less than $100 an hour to $500 an hour for a high-end photo studio.
Is photo studio a good business?
In the past, photography was a popular hobby for some people. But now it turned into a profitable business. In this digital era, anyone can earn a handsome profit by running a photo studio.