You may have heard about the term CMS or content management system software. Those who work closely in building and organizing websites are pretty familiar with it. But if you are confused, then this article is for you.
By reading this definitive guide, you will learn about CMS platforms and build websites with them. Yes, you can build a website with CMS software, and you don't have to know about coding.
These platforms allow you to arrange and create websites and content without knowing any coding or programming.
This article will explain (CMS) Content Management System Software, how they work, their features, and more. Well, let's get started.
What is CMS Software?
Well, what is a CMS platform? A CMS is a content management system. It lets you manage content and create websites. With powerful CMS software, you can modify the contents of the website too.
Suppose you want to start a blog or a website to showcase your products and your services. Then, of course, you will need to build everything from scratch using HTML, CSS, and JavaScript. You also need to perform more development like building the database, administration panel, and interfaces.
You can set up a website in this way if you are a software engineer or web developer. But that website wouldn't be easy to use for the general public. In that case, you will need to use CMS platforms to create and manage websites for general people.
As the content management system provides all the tools, you can manage content and beautiful layouts on the website. There are CMS platforms out there designed for web applications, and in that platform, there are content management systems available.
How Does a CMS Software Work?
To understand how a CMS- content management system software works, you can see the most popular CMS software interface like WordPress. WordPress is the most popular and a great example of content management system software.
Usually, if you want to create content for your website, you need to write a static HTML file to upload it to the server. But for a non-developer, it sounds like a complex process. On the other hand, look at the below image, which is a screenshot of the WordPress interface. Here, you can write, edit, and manage content as you are doing it in Microsoft Word. Isn't that easier and more convenient?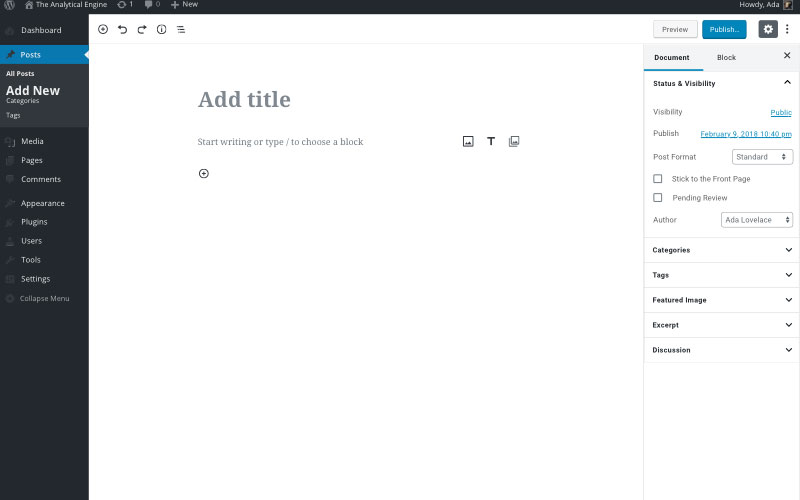 With the WordPress content management system platform, publishing content to the websites has become more accessible and time-effective. You can even arrange files, texts, and other elements just the way you want.
In the same way, you can upload and manage media, like images and videos. All you have to do is just browse the media library without interacting with your web server. Though CMS is not just a backend management interface, it also lets you show up for your website visitors. We also offer WordPress Website Design and development services at a reasonable price.
Themeforest is a great place to purchase WordPress themes & Plugins.
The Two Core Parts of CMS Software
A CMS or content management system software has two core parts. These two elements are a must. So, what are the core parts of a content management system software? Well, one is a CMA or Content management application, and the other one is a CDA or Content delivery application. Let's see more about these two core elements of (CMS) content management system software.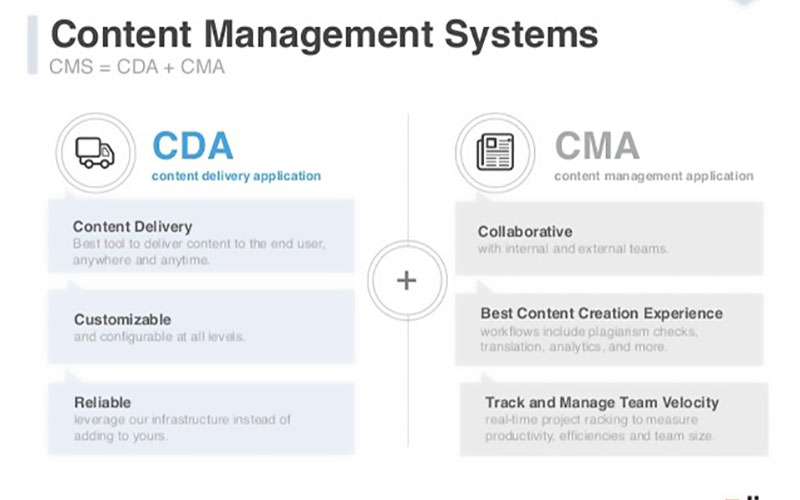 Content Management Application (CMA)
The CMA part of a CMS platform allows you to manage the contents of your website. It is the interface where users can add, edit or delete content on the site. Thus, they never require any assistance from a website developer. It is like a WYSIWYG interface which means What You See Is What You Get. As the term expresses, it lets users make changes without any technical expertise.
Content Delivery Application (CDA)
The content delivery application (CDA) performs the backend functionally. With this, you can make changes to any content, and it will publish those for visitors to see. This is the place where admins can use the CMS platform in different parts of the business. In addition, they can make updates to the website here when necessary, which is crucial for any websites that need regular adding or changing in the contents.
Examples of Some Popular CMS Software
I have already mentioned the most popular CMS software, which is WordPress. But there are other CMS platforms, and they are also trendy in different perspectives. So let's learn about some of the most popular (CMS) Content Management System Software.
Joomla
Joomla is also very popular, and like WordPress, it is an open-source CMS platform. Here, you will find countless website templates and other extensions. But to use this free tool, you will need hosting and a domain name.
It has been around for years, and it was first released in 2005. Using Joomla, you will have access to many features, and it also offers one-click installation. According to experts, Joomla is the most popular (CMS) Content management system software after WordPress.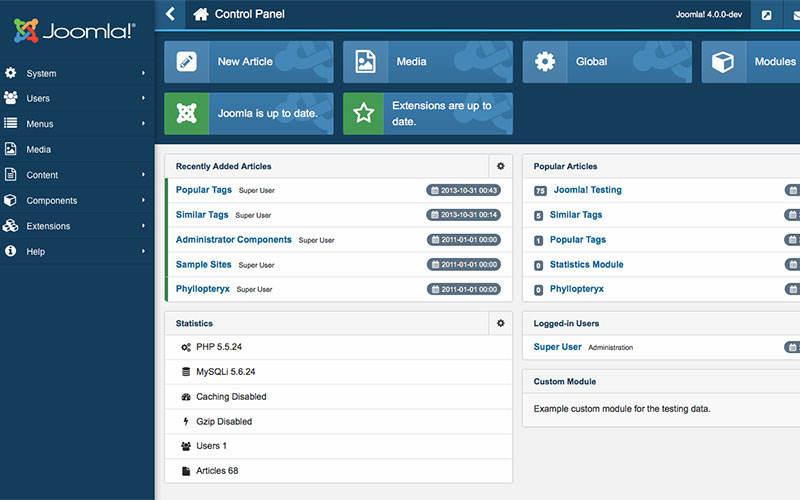 HubSpot CMS Hub
HubSpot CMS Hub is an integrated content management platform that is designed for online marketers and entrepreneurs. The built-in CRM platform includes marketing tools and Automation for sales, service, and operations. Growing businesses and large enterprises can use CMS Hub as an all-in-one system solution.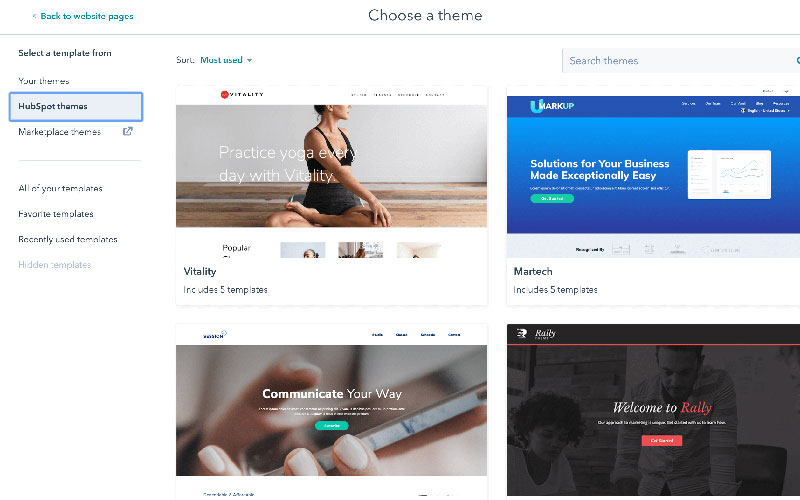 WooCommerce
Another most popular CMS platform is WooCommerce which is mainly for eCommerce. Users find it flexible and can manage easily. However, if you think technically, it is not a CMS software tool. Instead, it works as a plugin for WordPress. So, if you want to use this tool, you will need to have WordPress installed on your site.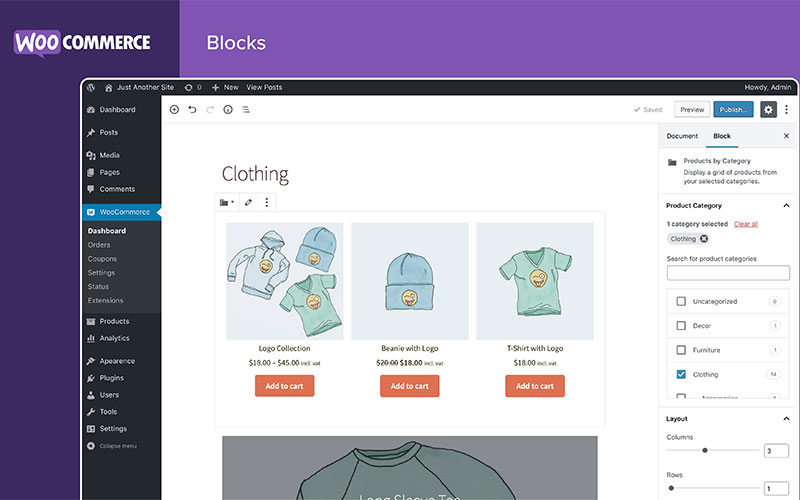 Advantages of CMS Software
The first and utmost benefit of using CMS – Content management system software is to manage content. And this is the reason it has the term content management in its name. Besides, there are also other benefits of using CMS platforms. I have outlined some of the ultimate benefits of a CMS tool that users can have on their website.
The first one is Extensibility. Without knowing how to code, users can add functionality and make design concepts.
Users will be able to control management and access permissions.
They can have great control over Media management.
Then can have Access to Version control.
Conclusion
So, this is all about the basics of (CMS) Content management system software. But, a few things you should keep in mind before choosing a content management system platform. First, make a list of the business issues you are facing, then solve them with specific requirements. Finally, always choose a light CMS platform for your website. After reading the article, if you have any more queries, let me know by commenting.
Do I need a CMS for starting a blog?
Yes. Blog Site is also one kind of CMS platform that allows you to publish content quickly.
What is the best eCommerce CMS tool?
WordPress with WooCommerce is considered the best eCommerce CMS tool. But there are other tools as well like Shopify, BigCommerce, and more.