Photography jobs are a popular profession among young professionals nowadays. On the other hand, many people do photography as a personal hobby. But if you want to turn your skills into a career, then there are lots of places to make a bright career in Photography.
As a freelance photographer, you might be looking for the best website for photography jobs. On the other hand, if you want to be successful, then you need to start with a popular website. But the question is which website offers the best jobs for photography? And how can you start with it? Well, in this article we will help you find the best places to start as a freelance photographer. Before going further, let's talk about how to prepare yourself to start working on the photography jobs websites.
Things You Need to Do to Find Photography Jobs
If freelance photography is the career, you're looking for then you need to prepare with some tactics. If you have skills in sports photography, wedding photography, product or travel photography then you can earn money with these skills. Finding photography jobs online is hard but if you approach them in the right way, it will be the easiest for you.
You must get your gear ready and start mastering your craft. The first thing you should do is setting up a great blog or website. Then spend hours with patience in shooting and make an awesome portfolio using your masterpieces. If you did all the things in the right way then it's high time to search for clients and develop your gigs. You will find some great places to work as a photographer online by just typing "photography jobs near me". But you won't need to spend time in search engines as we have put a list of the best online websites for photography. Though you may not be able to earn a handsome salary, you will have enough freedom and flexibility by working as a freelance photographer.
Let's explore the world's best websites for photography jobs and make your decision about which platform will suit you the best.
Your Own Custom Photography Website
Your website is the ultimate way to showcase your photography works. Besides, it is also a powerful way to reach more possible customers. If the question is how do people search for business or services these days? The answer will be that they look it up on the internet.
If you already have a photography website, now you want the customers to find you easily. In that case, your gigs must stand out. Showing all the necessary information to the customers is the most important thing. So, make sure you have high-quality content with all the necessary information and photographs. Then you must do good SEO for your website. Try local SEO first because it works best for starting. You can get help from popular SEO services to make your website visible. Doing all the things in the proper way it is not difficult to find jobs online. If your photos and contents are convincing then clients will contact you.
if you don't know how to create a photography website, contact our web developer team. Our web development team will build your custom photography website within 7 days.
Upwork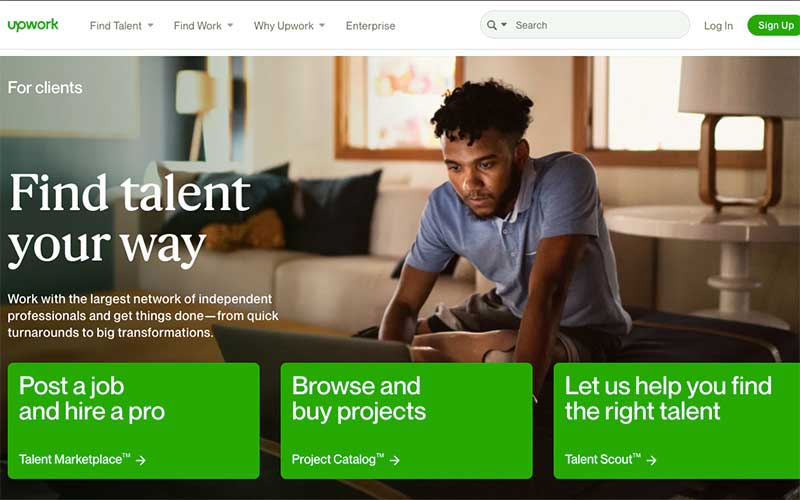 Website Link: https://www.upwork.com/
Millions of freelancers and businesses are using Upwork as an internet job website for many years. It is one of the top online places for freelancers. It is also the biggest online job platform for all category job-holders.
This job platform contains a rich listing of different types of jobs. Anyone can choose any given time jobs with their perfect match. You can choose remote or on-site, short-term or long-term, and paid for fixed-price jobs here.
Anyone who is looking for entry, intermediate, and expert-level jobs can apply here. Photography jobs range from events and portraits, product photography, real estate photography, and many more.
Freelancers can open a free account with Upwork. But if there is no frequent activity, your account may be blocked from authority. Besides, you will need a proper portfolio to get a job by bidding. If you can spend a lot of time in Upwork, in a few years you can open your own agency.
Fiverr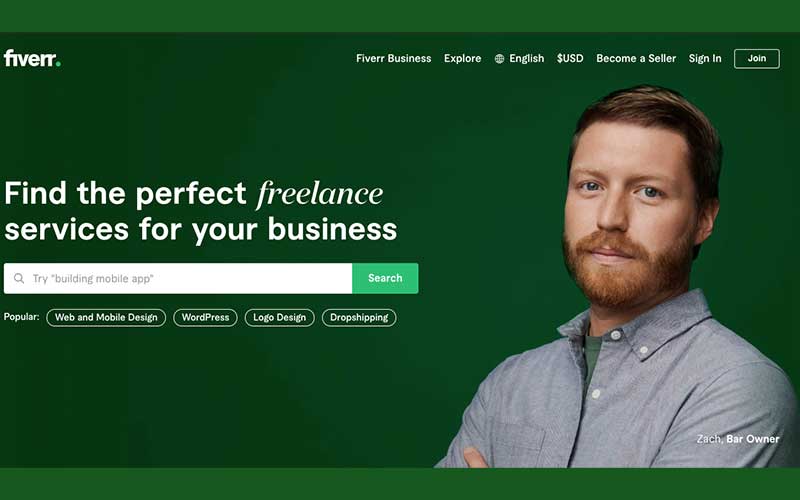 Website Link: https://www.fiverr.com/
Fiverr is a better place for online photography jobs. Freelancers post their services and the buyers browse those to hire them here. Though this platform is known as "five-dollar gigs", it's a huge place for millions of people. With the expansion of this website, now it has included more demanding projects. To work on this platform, you must select your favorite photography category first. So, which kind of photography services can you offer on Fiverr? You can offer any niche from Still photography, portraits, landscape, editing, and many more.
In this platform, you must attract buyers with your gigs to get a job. Gig hunting may be a little difficult until you get buyers and some reviews. Besides, you might get relatively quick projects for long-term contact here.
Getty Images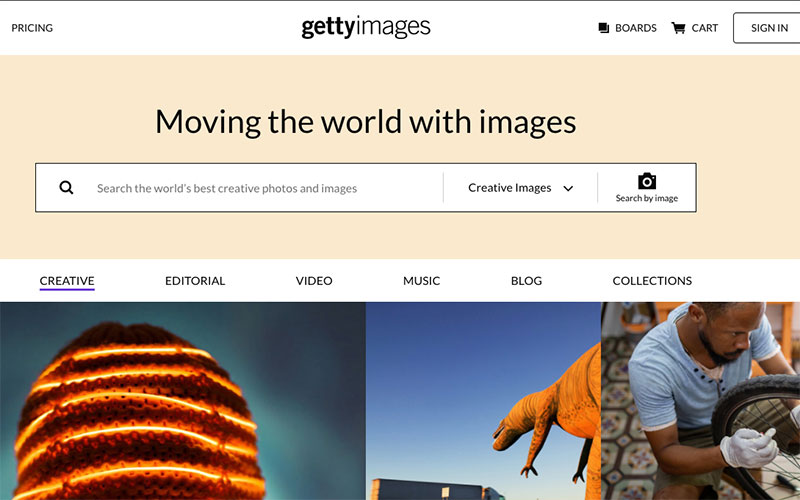 Website Link: https://www.gettyimages.com/
Getty Images is a huge website for sharing images. It is also one of the best platforms for stock images in the globe. This customer-based image platform boasts a large image library.
Getty Images is a competitive website for photography jobs. You can earn a steady salary by making an attractive portfolio and posting HQ images. You will need a high-end DSLR camera. So, start saving money if you want to get into this job platform.
This job website gives access to focus on the current style and trends. So, the best way to get photography jobs from this website is to follow current trends. You can earn money from this website by applying as a contributor. To become a contributor, you will need to showcase at least three to six image samples.
PeoplePerHour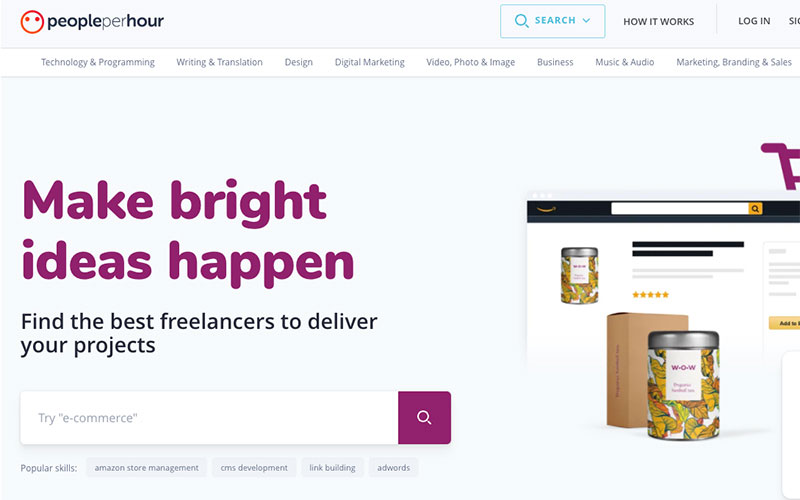 Website Link: https://www.peopleperhour.com/
A simple and smaller website for photography jobs than the previous three sites. Though it's a small platform, it is currently offering hundreds of photography-related jobs. You will find any kind of photography-related job like editing, making tutorials, product photography, or even wedding photo shooting. It contains a rich category of jobs by location, experience level, budget, and status.
The job listings in this platform contain fixed prices and hourly wages. Users need to apply by sending formal proposals. Then the employers will decide whom to hire from the proposals. Beginners and mid-level photographers can start earning money from this website.
Freelancer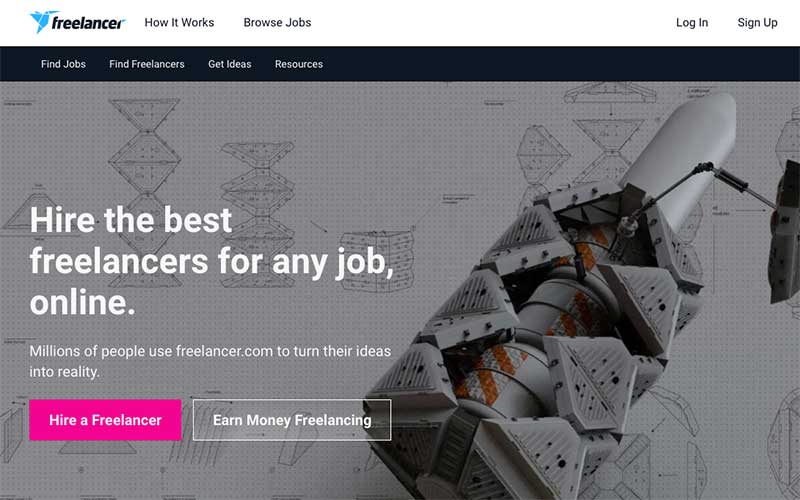 Website Link: https://www.freelancer.com
Freelancer is a highly competitive platform for freelancers for all kinds of jobs. It is also the largest website for photography jobs. Here clients can directly contact you with an offer. Besides, you can participate in various contests to win jobs.
Whatever you do, just don't fall for the bidding trap. You can't manage handsome jobs by bidding here as it's highly competitive. True employers will always check your portfolios and experiences before hiring you.
There are hundreds of photography jobs at Freelancer waiting for you to grab them. The popular listings are travel photography, portrait, video productions, photo editing, and more.
Guru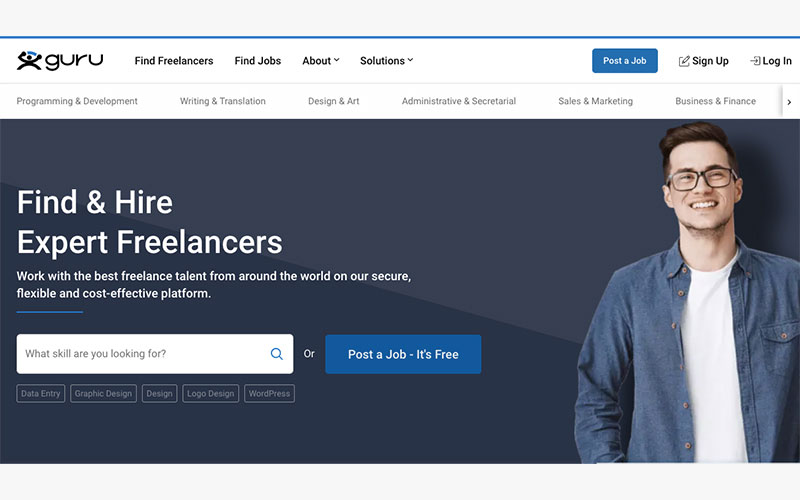 Website Link: https://www.guru.com/
Guru is one of the most successful internet job marketplaces with about four million freelancers. But photography jobs are limited to the giant website Upwork and Fiverr. But don't worry it also has hundreds of listings for photography jobs. From photo editing to event photography, you can do all the jobs which are categorized by location, and budget.
Both freelancers and employers get flexibility from the Guru payment system. It offers four different kinds of payment agreements for both sides. They both must sign those agreements before starting the project. That's why the experts suggest the website as the safest marketplace.
The Creative Loft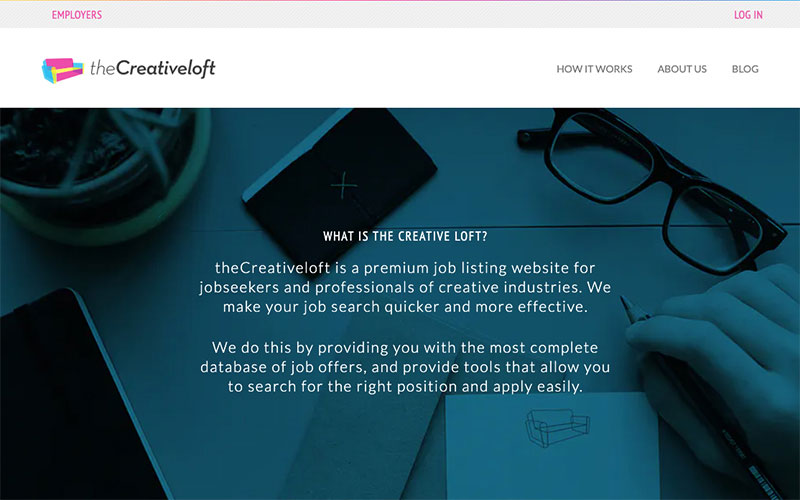 Website Link: https://www.thecreativeloft.com/
The Creative Loft is specially designed for creative photographers. Clients from all over the world post hundreds of legitimate jobs for photography. Businesses mainly hire photographers for videography and headshots or campaign photos. But this job platform requires a small subscription fee.
FlexJobs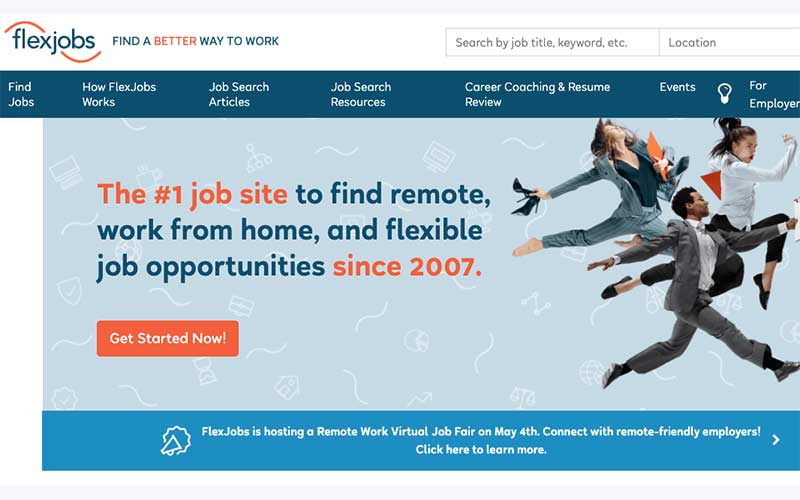 Website Link: https://www.flexjobs.com/
FlexJobs is a website for photography jobs like event photography, sports, photojournalism, commercial gigs, and more. Besides, this website offers freelancers to get photoshop services and video editing jobs.
Especially, photographers can find quality job postings with better wages. They update their listings every day on this platform. You can explore all the jobs for free here. But when you try to apply for a job you may pay a little subscription fee of $15 a month or $30 for three months.
Hubstaff Talent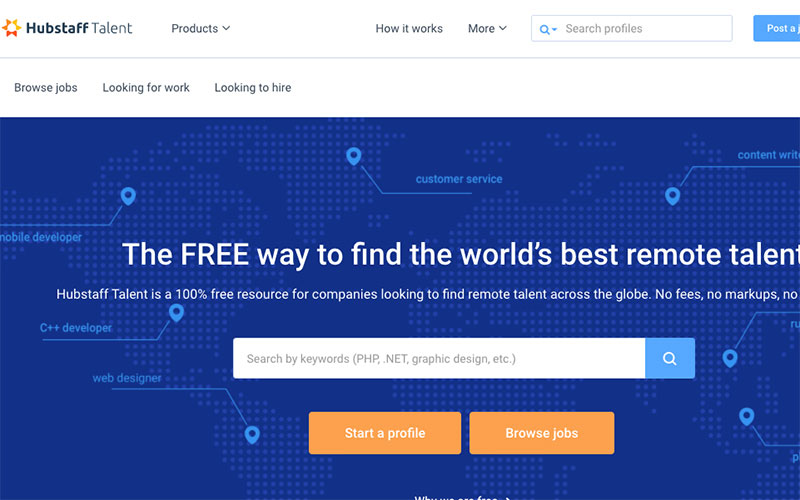 Website Link: https://talent.hubstaff.com/
This new and rich platform is a new online job marketplace. It is already competing with the top websites. Especially with the photography jobs websites. Besides, fewer people are competing with each other for the same gig.
If anyone wants to have a permanent photography job it would be the best place. Because it offers job listings that include short-term projects to permanent full-time positions. Job browsing is a lot easier on this platform. The listings are categorized by skills and experience level, and budget.
Conclusion
Get Out there with your skills and experiences and grab your next independent photography opportunity. Getting photography jobs from a popular website can be tough. But reading this guide now you know where to look and how to get yourself involved as a freelancer. So, just keep the confidence and do things in the right way.
Do I need a degree to get photography jobs?
Not really. You just need strong communication skills and your creativity in photography. But having a Bachelor of Arts in Photography will give you much more advantage in this profession.