This article discusses how you can get Photoshop for free and safely use it. We'll show you multiple ways to get free Photoshop software legally for your professional photo editing. We'll also discuss the main disadvantages of free photoshop, the potential threats of piracy, and finally, we'll also guide you to some of the best free alternatives to Photoshop CC.
The Benefits of Free Adobe Photoshop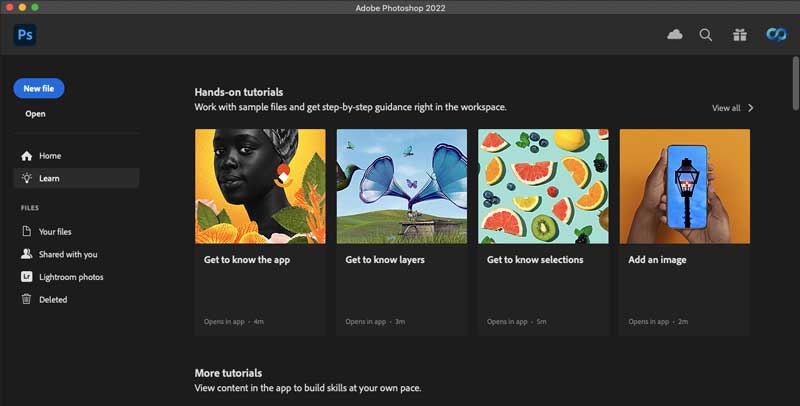 Market Standard: Adobe Photoshop is the most standard software for all kinds of photo editing worldwide.
All-Purpose: With Free Adobe Photoshop software, you can serve all your purposes related to photo editing. So, getting this software will serve as an All-Purpose operating system!
Easy concept: Adobe Photoshop features the most-easy concept of layers.
Tools for Many Designs: Getting free Adobe Photoshop can give you access to a wide variety of multidimensional designs.
Resolution: Adobe Photoshop increases the resolution of your images and no doubt, using this software for free is a win-win.
Image Formats: Adobe Photoshop offers all image formats, which is a great feature to enjoy while you need to process your images.
Tutorials and Plugins: Adobe Photoshop offers you many free tutorials and plugins available overall.
Photo Montages: Adobe Photoshop is probably one of the best options for making great photo montages
3D designs: Last but not least, using Adobe Photoshop, you can create top-quality 3D designs. So the overall qualities of this premium and standard software are undeniable.
General FAQ
How long can Photoshop be used for free?
You can use a Free Trial version of Adobe Photoshop for seven days to experience all the features and test them before purchasing Photoshop.
How to get a Photoshop CC trial version?
You have to download and register an account in the Creative Cloud, and then you may download the free trial version of Photoshop, and all the other paid and free versions of Photoshop apps.
What happens after the end of the trial period?
You may wonder, will your programs get deleted once the trial period ends? In that case, be relieved by knowing that they won't. You will be offered to purchase one of many paid subscriptions offer to prolong the subscription-like Creative Cloud All Apps or Single App. After buying it and re-launching the app, your Photoshop will automatically be licensed.
Do I get the full version from it?
You do not need to worry about the program with free download as this free version is also the full-fledged Photoshop software. This also offers you all the features that you get from paid subscriptions. You should use one of the Adobe discounts if you look forward to saving some money.
Is it necessary to register with Creative Cloud?
All the Adobe products are now available only via Creative Cloud. So it is necessary to register through Creative Cloud for using Photoshop free. You can not use them separately. The registration has to be made even on your mobile devices as well.
Using Photoshop Free in 3 Ways
The simplest way to have Adobe Photoshop free and maintain the full capabilities is through a trial version. However, it only lasts for seven days after registration.
i) Download the latest Photoshop CS2 version,
ii) Download the Simplified Photoshop Elements version
iii) Mobile Photoshop Express app.
Photoshop CS2
This trial version of Photoshop for free use is compatible with Windows and Mac. By using Photoshop CS2, you can experience editing with non-destructive quality. Also, experience editing 32-Bit HDR images and batch processing raw files. You will also get to manage the vanishing points and correct red-eye too. All the Adobe CS2 programs and Adobe Acrobat 7 programs are given for free by Adobe.
However, Photoshop CS2 is a ten years older version; the eliminated problems in the advanced versions remain in this free version. You can barely get any support for the new formats. It does not work with Creative Cloud as well. Also, you won't get any help from the company to correct any malfunction.
Photoshop Elements


Photoshop Elements comes with supporting all image files and collaging templates. This also features geo-tagging, face-tagging, and auto-tagging. Photoshop elements also offer you free guides that can prove helpful for using the software.
This was created for people who do not require an extensive array of Photoshop opportunities; instead, just the essential functions. It is a bit less than Photoshop.
A 30-day free trial version of Photoshop Elements free is available for download by going to the link above, as you won't find it on either the Adobe website or Creative Cloud.
You will get fully-fledged Camera RAW that will be very useful for color correction. This free Photoshop alternative is perfect for working with primary image editings like color correction, trimming, and basic retouching.
Photoshop Express Benefits


With exclusive features like making collages, single-touch transformations, and easy sharing, Photoshop Express is one of the best official apps to use options on your mobile or tablet devices. Also, Adobe Photoshop Express works with Creative Cloud. It has its clouds as well.
However, you will miss out on a full-fledged retouching option in Adobe Photoshop Express. Only editing skin imperfections and a few other editing options are available. Otherwise, there is the color correction and applying the filters. Photoshop Express is not a full-fledged Photoshop, but it offers multiple features and comes free of cost; you can have a great advantage.
Why Using a Pirated Version is Discouraged?
As the pirated versions help save money, many users worldwide use illegal pirated versions of Photoshop CC by downloading them from torrents.
Even though you have to pay for the software by subscribing, $9.99 per month is not that big an amount for such an effective software compared with other apps. You are also getting cloud storage of 20 GB and two different versions of Lightroom.
Many users find the subscribing system to be more expensive and prefer the purchasing system to be better. But the cost for Photoshop CS6 is now $600+, which means that you can pay five years for Photoshop CC. But paying for something that adds value to your career and brings you more money should be encouraged. If people are paying the same amount yearly for Netflix and Amazon, why not for a strong program like Photoshop?!
Also, using pirated software is illegal, making you spend $1500 and jeopardizing your business. People will be less interested in working with a professional who uses a cracked version of Photoshop. Instead, working with licensed Photoshop Software will give you an advantage of the cloud and transition to Lightroom. Pirated versions are primarily invalid, and you will be disappointed with them as they won't give you the output you must have expected from them.
Alternatives for Using Photoshop Free
Finding a perfect alternative for free software is always a bit hard, no matter which software. And for an exact option with all the features of free Photoshop is quite hard as this is a very effective and advanced innovative program for photo editing, which comes at a meager price.
However, you can still use some alternatives which are also free, then you can use the below programs which are almost like free Photoshop.
1. GIMP

You can use GIMP with so many available tutorials for training and plugins, and you can work with it using plugins for Photoshop as well. This software features deep image retouching. However, GIMP doesn't feature analog for camera RAW, and the text tool is not pretty much convenient. Also, it doesn't have any analog for Photoshop actions.
But above all, you can consider GIMP to be one of the most acceptable alternatives to Adobe Photoshop in case of functionalities. The best thing about GIMP is its open-source software, making it better every day as intelligent minds can collectively work to improve the software.
2. Colorcinch

Colorcinch is a photo editing software with plenty of premium effects, tools, and overlays. The best thing about Colorcinch is that you can access all of its features from your browser, and you do not need to download or install the program. Colorcinch can be an almost perfect option as an alternative to using Photoshop free.
Like Photoshop, you can crop, rotate, resize, change brightness, correct exposure and contrast, and control shadows and highlights with Colorcinch. It features A.I.-based photo effects and a wide array of vivid filters. To adjust the settings, it offers you unique sliders as well. The only problem you will face working with Colorcinch is that it depends on your internet connection. So, if the connection somehow gets poor, it might hamper your work.
3. Paint.NET

This program was created as an alternative to Microsoft's built-in program Microsoft Paint. However, this turned into a simple free photo editor with many advanced functions to solve a wide range of semi-professional tasks. You can get blending modes layers in Paint. NET.
This program supports multiple types of files and has a history tool. However, you can get very disappointed with its outdated user interface. Pain.Net also does not have any learning tutorials or skin retouching tools. But the software works very swiftly, even on weaker computers.
4. Pixlr
Pixlr does support blending modes and layers. It comes with history tools, and it is effective on every platform. However, you might not find many variations in it like Photoshop. And not all file types are supported by this software.
You do not need to install Pixlr as it works directly in the browser. Pixlr Editor almost supports everything like any other photo editor that comes for free. However, you can't create macros in Pixlr. However, this software works pretty effectively with RAW.
5. PhotoScape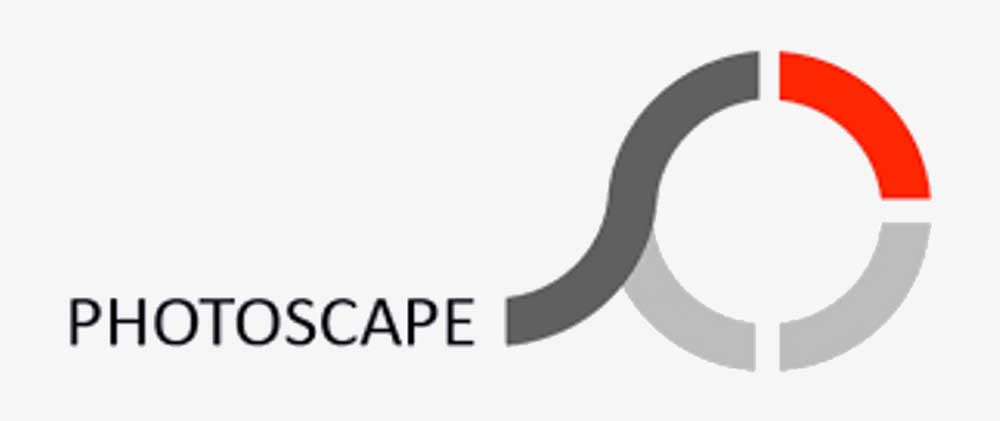 PhotoScape is an underrated software that you can use as a good alternative to free Adobe Photoshop. This is a very user-friendly and compatible software for all kinds of users. PhotoScape works quickly, and its features are excellent. It has good optimization and supports almost all types of files. You can also have screen capture in this software. However, losing a bit of photo quality comes as a perk of using PhotoScape. Another good feature of PhotoScape is it supports layers. In addition, PhotoScape offers free Photoshop actions analogs so that you can work quickly with general and everyday tasks.
Download Adobe Photoshop Free
To get the legal Photoshop versions on your computer or smartphone, please follow the links below:
People tend to use Adobe Photoshop for a free trial because they get the chance to review the program during this whole week legally, and it comes entirely cost-free. No other program can give you a better photo retouching experience than Adobe Photoshop can provide you. Credit goes to its built-in camera RAW. You can also correct the main colors of the images, primary and deep image retouching.
You can even change the photos completely that even you might struggle to recognize. One of the most powerful features of Photoshop is that it supports all formats of images and can work with raw files better than anything.
That is why this is among the most popular programs, if not the most for this. And as a result, Adobe Photoshop has managed to attract thousands of loyal fans worldwide. This made a whole empire of Adobe Photoshop! It consists of plenty of free- lessons, pieces of literature, and Photoshop tutorials from the top photo retouchers all around the world. You will find very well-structured courses in Adobe Photoshop learning worldwide.
Conclusion
So, if you want to have a premium experience of photo editing like professionals worldwide and want to be a part of the global community of permanent professional users of Adobe Photoshop, then do not delay downloading and installing the Photoshop Free trial.