Adobe is working in a great way to make your visions real. They are providing us with a rich set of software, one after another. These software tools are for creative minds. Photoshop, Illustrator, Premiere Pro, After Effects are great creation of Adobe.
Adobe's one of the great products is Adobe InDesign. It is a desktop publishing and typesetting software. I suppose you are familiar with InDesign. So, now you must meet with InCopy. It is another excellent product of Adobe. 
If you are a user of Adobe InDesign, then you must know at least something about InCopy. If you are trying to learn more before using it, then read this article until the end. In this Adobe InCopy CC Review, we will tell you everything about InCopy. Reading till the end of this article, you will learn everything about Adobe InCopy. You will know about what it does and how you could manage your workflow. You will also be able to visualize your workflow. So, let's guide you for making your work process easier and better with Adobe InCopy.
What is Adobe InCopy?
Adobe InCopy CC is software for processing words. It works like Microsoft Word but integrates with Adobe InDesign. Here CC stands for Creative Cloud. That means InCopy is a product of Adobe Creative Cloud. Copywriters use InCopy and place words from it onto InDesign documents. InDesign works for better visualizing.
Adobe released InCopy as a companion to InDesign in 1999. The main goal for releasing Adobe InCopy is to help writers and designers for better working. Adobe InDesign and InCopy together became a great alternative to QuarkXPress. And it is a fully functional word processing software. But very few people use it without InDesign.
How InCopy Works with InDesign?
InCopy allows copywriters and designers to work together on a page layout. You could use Adobe InCopy as a stand-alone software with full export and print functions. But Adobe designed InCopy to be the input channel for writings. Then you can place them into InDesign for further design.
There are two types of InCopy files. One is stand-alone, and another is linked. Stand-alone files are disconnected from any InDesign document. You can create and work alone with those files. But, linked documents are connected to InDesign documents. In Linked files, many people can work together at the same time. You can call it stories or articles.
In this process, designers can work with the page layout, while the author creates content. InCopy also includes management tools that control the part of each team member.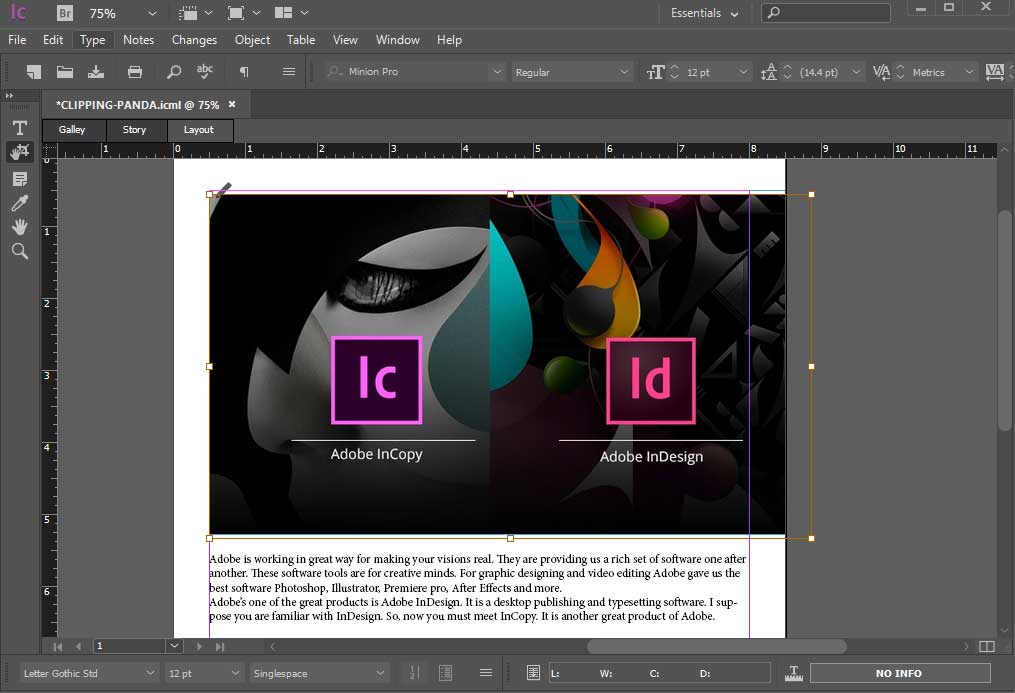 Adobe InCopy Features
You can edit any text documents in Adobe InCopy. TXT, RTF, XML, Microsoft Word, any text format is editable with InCopy.
Adobe InCopy allows you to write and edit text content in galley, story, or layout style.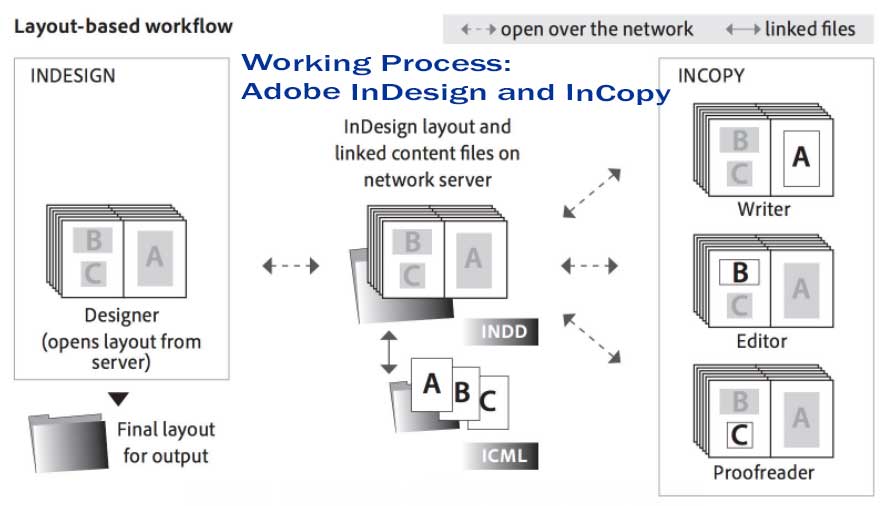 You can navigate many files at the same time.
You can find and replace any text with the Find or Search option.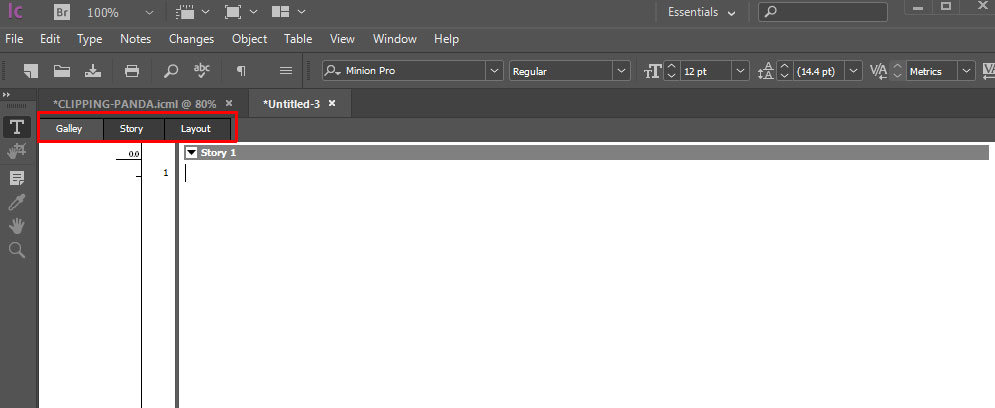 Adobe InCopy makes writing easier with spell checkers, autocorrection, and a custom dictionary.
Text converting options are also very cool.
You can insert foot and endnotes, include special characters, etc.
There is a rich selection of typography tools, including customizing glyphs with OpenType.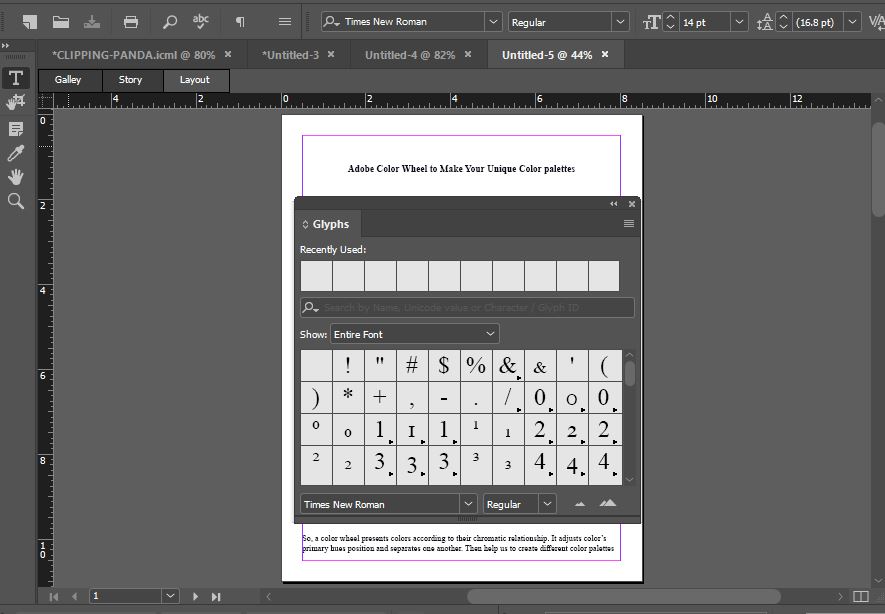 InCopy supports many languages and Integrates with Adobe InDesign. So, writers and designers can work on the same project simultaneously.
Gallery mode
The Gallery Mode is a primary word processing mode in Adobe InCopy. It contains line numbers and line breaks. Line numbers and breaks correspond with the text frame size and shape InDesign.
Story mode
The story mode is like the Galley mode. But it doesn't contain any line numbers or line breaks.
Layout mode
With the layout mode, you can format images. It allows us to see the document position and actual text frames.
System Requirements
You need a windows7 operating system or above to run Adobe InCopy. It requires a minimum Pentium 4, AMD Athlon 64, or higher processor. Besides a minimum 4Gb RAM, 3.6 GB installation space, and at least a 1024×768 display need to run InCopy.
Adobe InCopy Price
You have to buy Adobe InCopy CC for permanent use. But before purchasing, you can get a 30-day trial version. Adobe InCopy requires the Adobe Creative Cloud subscription. It would cost $4.99 per month for an annual subscription and $7.49 for a monthly plan.
How to install Adobe InCopy
Downloading and setting up Adobe InCopy is easy on your Windows. InCopy is a part of the Adobe Creative Cloud. So, to install InCopy, you have to log in with your Adobe account. Then you have to input the necessary information to begin the setup.
But if you don't have an account and the Creative Cloud installed, then it may take a while. Adobe InCopy has a user-friendly dark interface, which is very easy and simple to use.
Who should use InCopy?
Adobe InCopy is not only for publishers but also for all types of businesses in today's world. Nobody understands yet why InCopy is unique and should be used. We all are busy with using Google Docs or Microsoft Word. But everyone should move into InCopy for better workflow. And it is the best tool for designing and writing at the same time.
Conclusion
Adobe InCopy is not only a replacement to Microsoft Word, but it is the best word processing software. For saving time, zero error, and quality content InCopy is inevitable. The basic InCopy CC workflow allows collaboration, accurate page visualization, and productivity. It provides many of the efficiencies at a reasonable cost. If you work on the editorial, design, or publishing, we encourage you to use InCopy.
What is Adobe InCopy?
Adobe InCopy is a word processing software and a part of Adobe Creative Cloud. InCopy integrates with Adobe InDesign. We use InDesign to publish printed material, including newspapers and magazines. And InCopy is used for general word processing. It allows editors to write, edit, and design documents.
Is InCopy any good?
InCopy is a useful word processing software that is integrated with InDesign. So, if you are working on an InDesign project with a team or alone, InCopy is a great tool and worth trying.
What are Glyphs?
Glyphs are an elemental symbol in typography. They are to represent a readable character for writing.